Bath Rug or Bathmat: Which One Should You Get?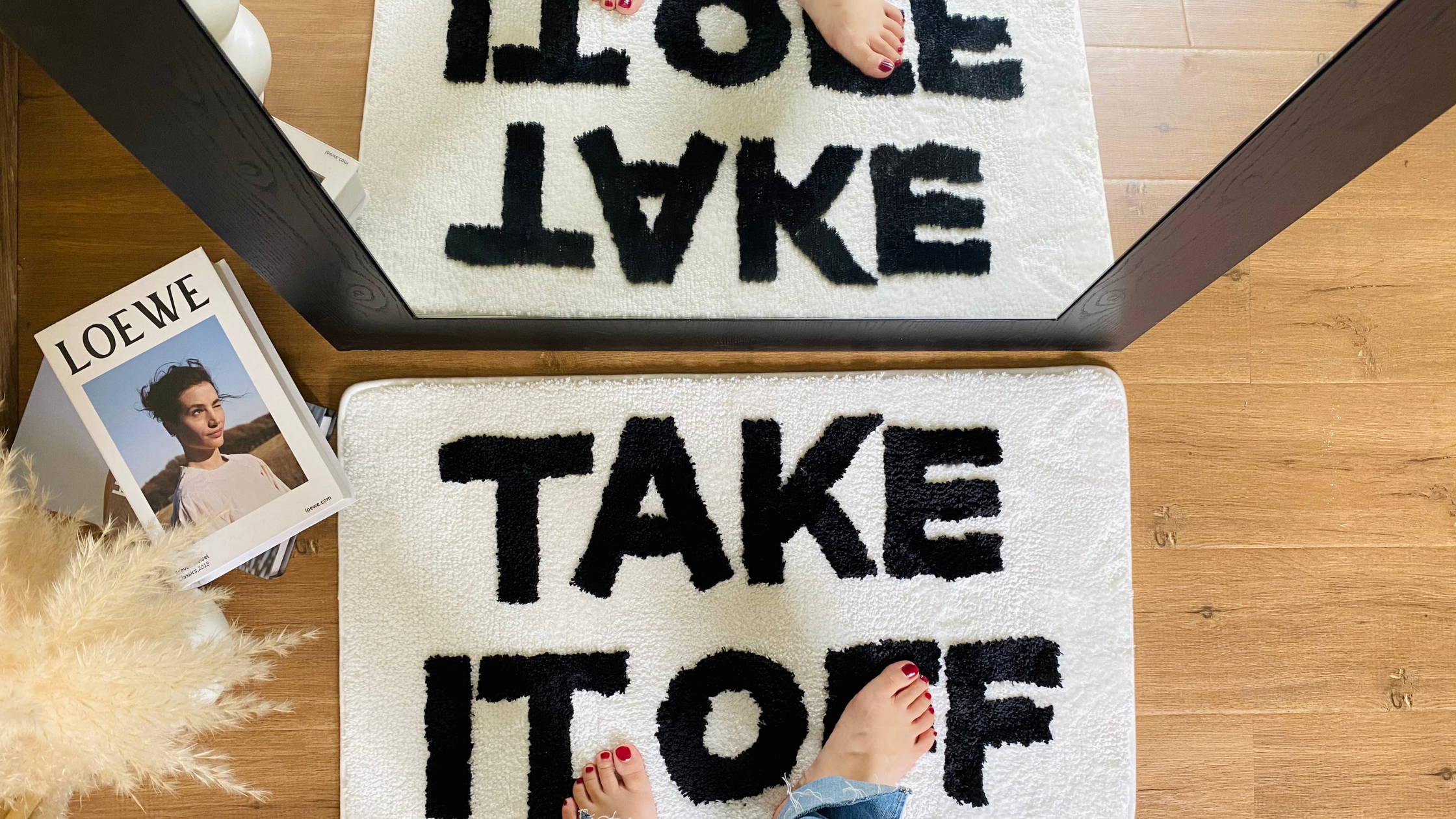 Bath Rug or Bathmat: Which One Should You Get?
Did you know that bath rugs and bath mats were not created equal? Don't fret. Most people don't. It probably never crossed your mind that there's a difference between the two.
However, when choosing the right décor for your bathroom, it could be useful to know the difference between a bathmat and a bath rug. These two must-haves have different functional and aesthetic purposes.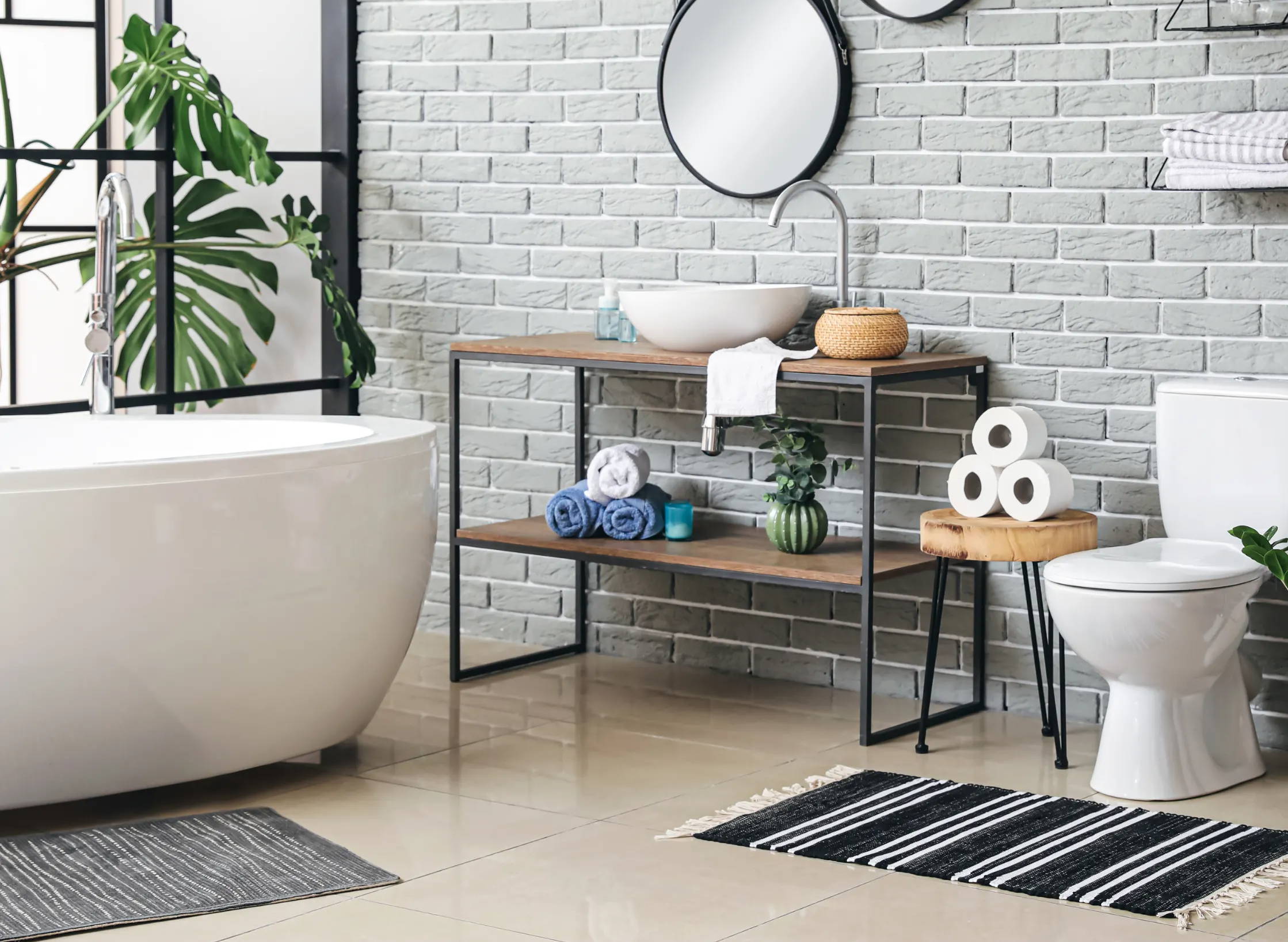 Though these rugs could hold water, their primary purpose is to add an aesthetic element to your bathroom. They can be placed anywhere, either in front of your tub, sink, outside the door, or even in the middle of the bathroom floor.
With bath rugs, you have plenty of room for creativity to complete the overall look of your bathroom. However, their strength could also be their main weakness. Since bath rugs were designed to be mainly decorative, they are thinner and often their piles are not as absorbent compared with bathmats.
And they often do not have an anti-slip backing compared to bathmats. So people tend to get a bath rug in addition to their bath mat.
When getting a bath rug, make sure that its color doesn't bleed when it gets wet. Also, ensure to inspect for any signs of stains, water damage, or mildew.
But other than that, bath rugs are all about your comfort, allowing you to also add some sense of style and character to your bathroom.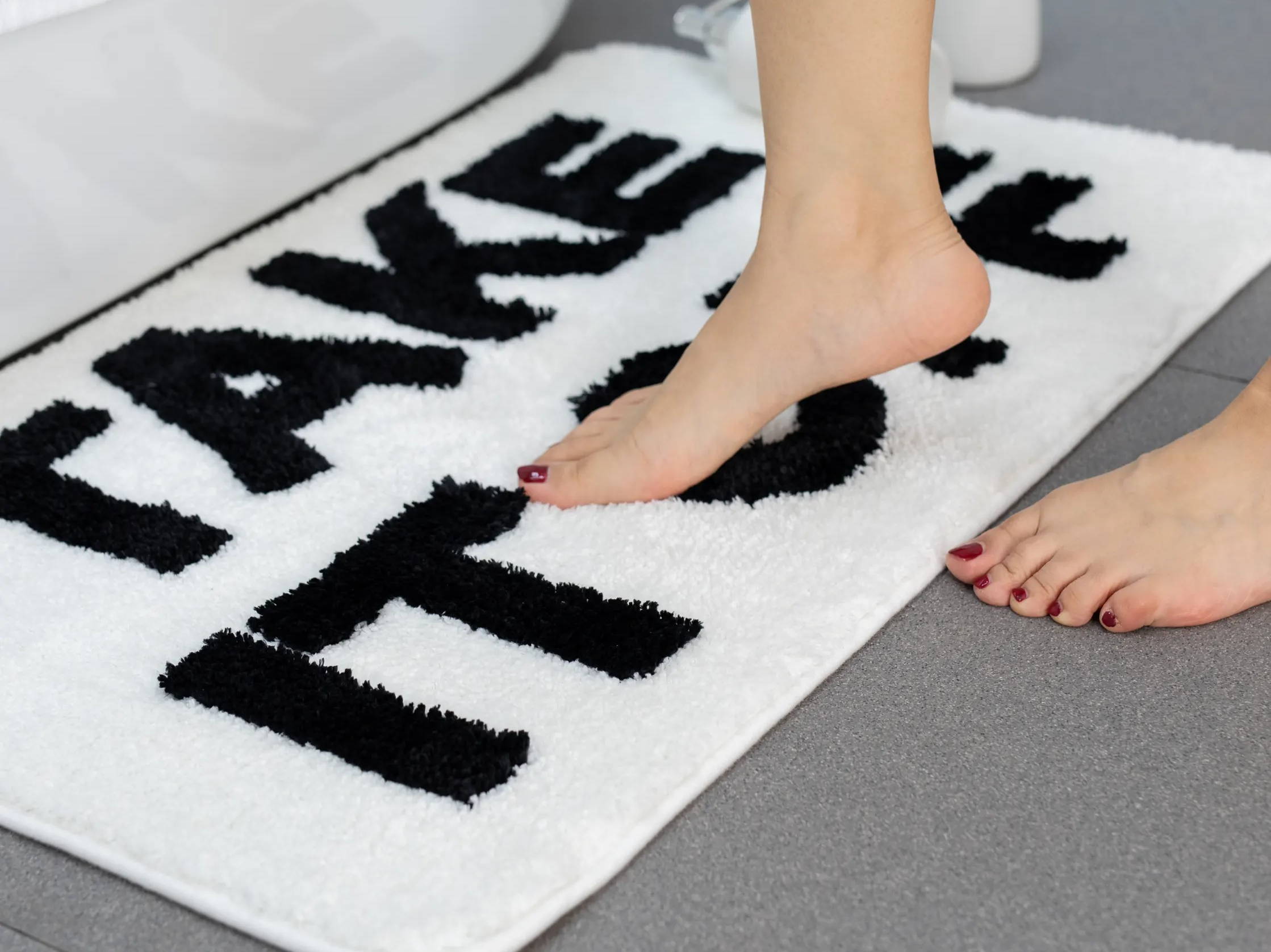 These mats were specifically designed to prevent slips and wet bathroom floors. Their main function is to absorb as much water, giving you a place to step and dry off once done with your shower or bath.
Bath Mats are often placed at the foot of the shower stall or tub. Since they're more functional than aesthetic, they have a more textured and thicker feel and a compact footprint. And they are designed with a non-slip feature, ensuring your safety and preventing any water slippage.
So which one should you get?

Bath rugs are fluffier and add a more luxurious and aesthetically pleasing look for your bathroom. On the other hand, bathmats are the non-slip, super-absorbent counterpart that you place at the foot of your shower or bathtub, soaking in post-shower puddles.
Basically, bath rugs are fashionable, while bath mats are functional. But both add comfort to your bathroom in some way. If you want comfort from freezing tiles after taking a hot rinse, then bath mats are a better option and more popular.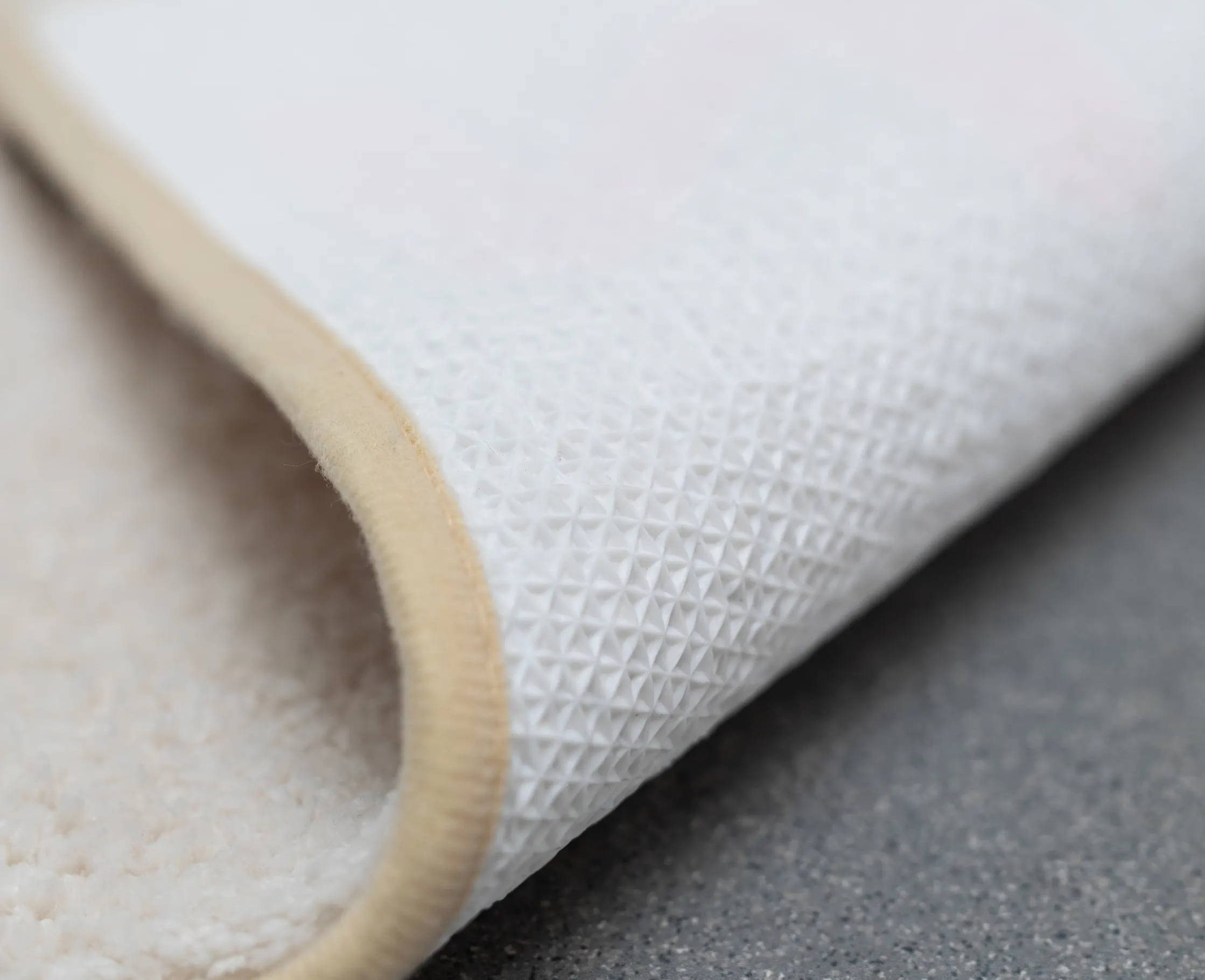 Fortunately, Abound Lifestyle offers you all features in one product. Our tufted bath mats are designed to be incredibly absorbent and prevent slips in bathrooms.
Thanks to its non-slip latex backing, the mat stays in place as you step off the shower and dry off. Our bathmats give you peace of mind that the mat will securely remain in place despite a potentially slippery bathroom floor. This is especially important when you have kids or elderly at home.
With the tufted polyester microfiber material, you'd get a cushioned spring as you step on the mat, making you feel like stepping on clouds after that much-awaited shower. Plus this material holds up well to every family member's daily shower.
But the best part—it's fun, cheeky print that makes your morning routine more fun and smile-worthy. Available in two designs, "Take It Off" and "Get Naked," you can easily match any existing bathroom décor while adding a little bit of fun.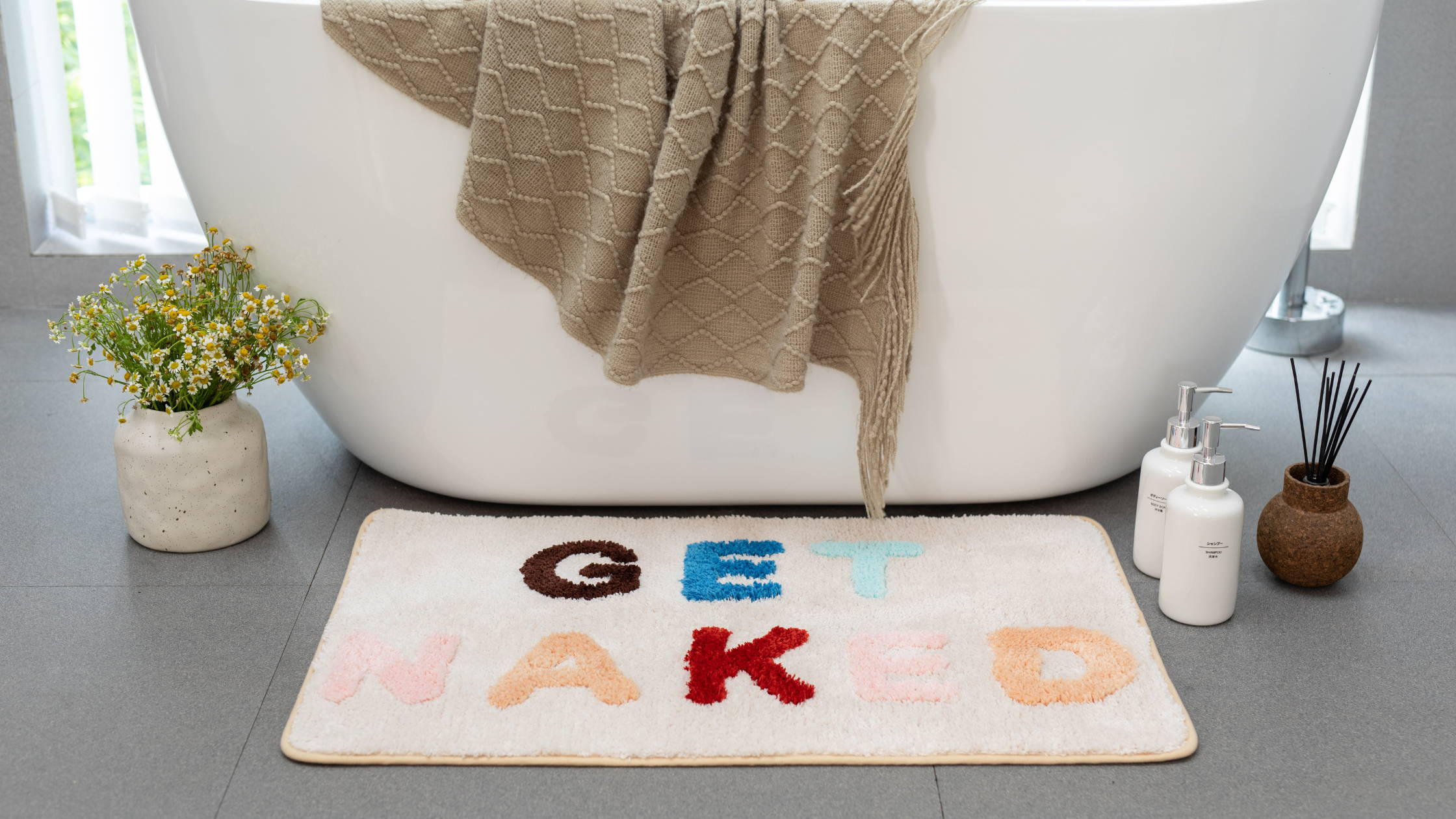 With our tufted bath mats, you get the best of both worlds. There's no need to get two products when you can just get all features in one. The choice is yours: fashionable bath rugs or functional bath mats or both with Abound Lifestyle's Oversized Tufted Bath Mat.
---