Home Decor Tips to Freshen Up Your Bedroom for Spring
Home Decor Tips to Freshen Up
Your Bedroom for Spring

Pretty, simple, and practical tips for the season of renewal
Now that spring has sprung, it's time to spruce up your bedroom and put the winter blahs behind to welcome the season of renewal.
We've laid out a number of practical and simple tips for this season's bedroom makeover project that you could finish without breaking the bank.
---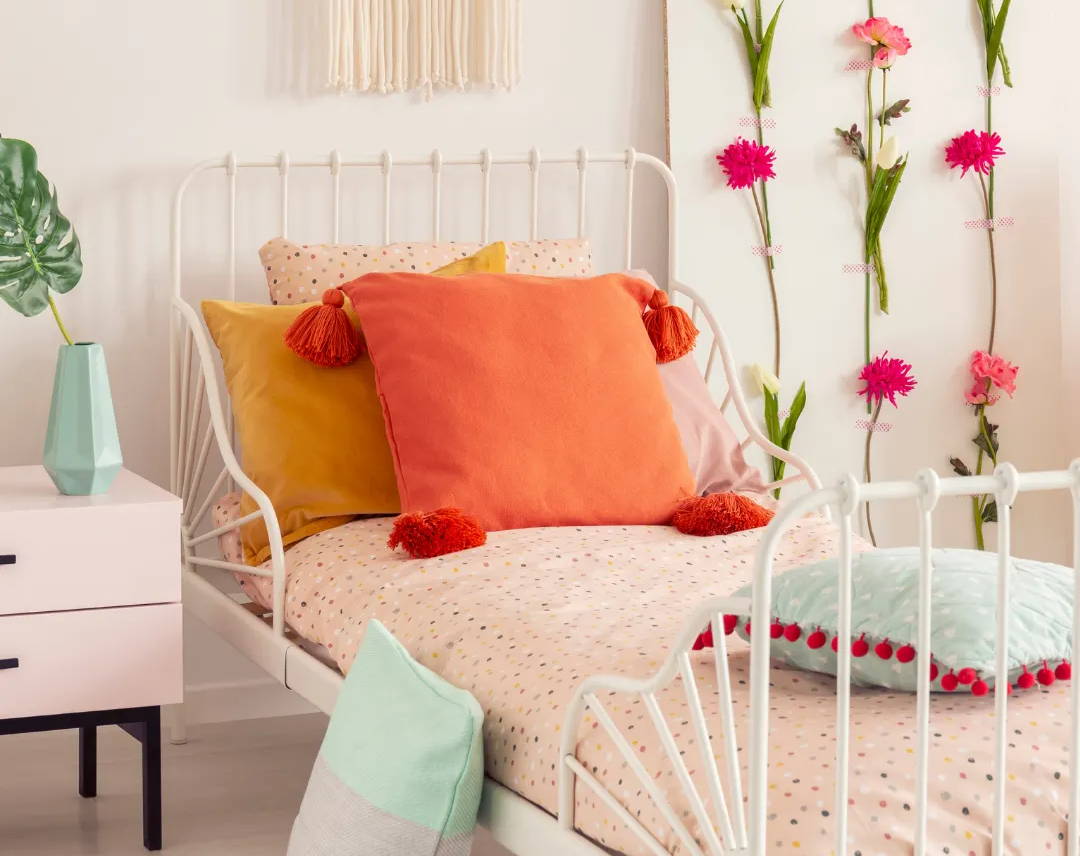 A thorough spring cleaning
Yes, you read that right. What's spring cleaning without the actual "cleaning"?
To be fully committed to this spring makeover project, home edition, you need to clean and of course declutter. Start from the top and work your way to the bottom.
Wipe away all the dust and clean out your windows, ceiling fan, shelves, wall, and door frames. Shake out the rugs, and then strip your bed and throw them in the wash, pillows and blankets included. Don't forget to replace burned out lightbulbs.
Get into all nooks and crannies! Then sort out your closet. It's time to face the music and donate what you no longer wear (or need). You can't keep them forever hidden away, collecting years of dust.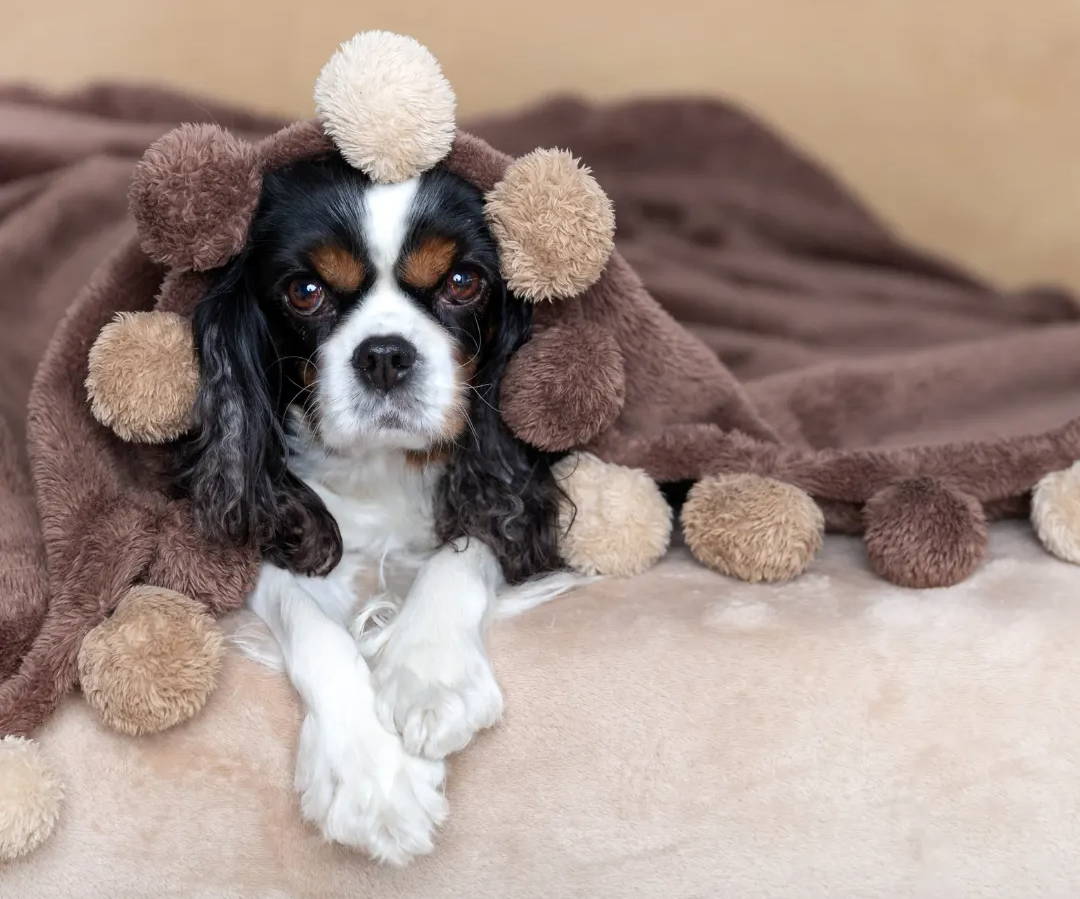 If you have kids, make this project a family affair and involve all family members. Ask them to do the same in their bedrooms. By involving your kids in this cleaning process, you are building in them the sense of responsibility.
Once you have a clean space, it's time to get excited to try out some decor ideas.
---
Choose a new wallpaper or fresh wall color
Make your bedroom look refreshed and brand new by changing the wallpaper or putting on a fresh coat of paint. This is by far among the easiest ways to spruce up any space.
Even the slightest change in paint color could make a huge impact in your room. How about changing white to warm beige or muted rose hues?
For wallpapers, there are several inexpensive, temporary ones on the market and the best part is they're really easy to put up and also of course to take down.
---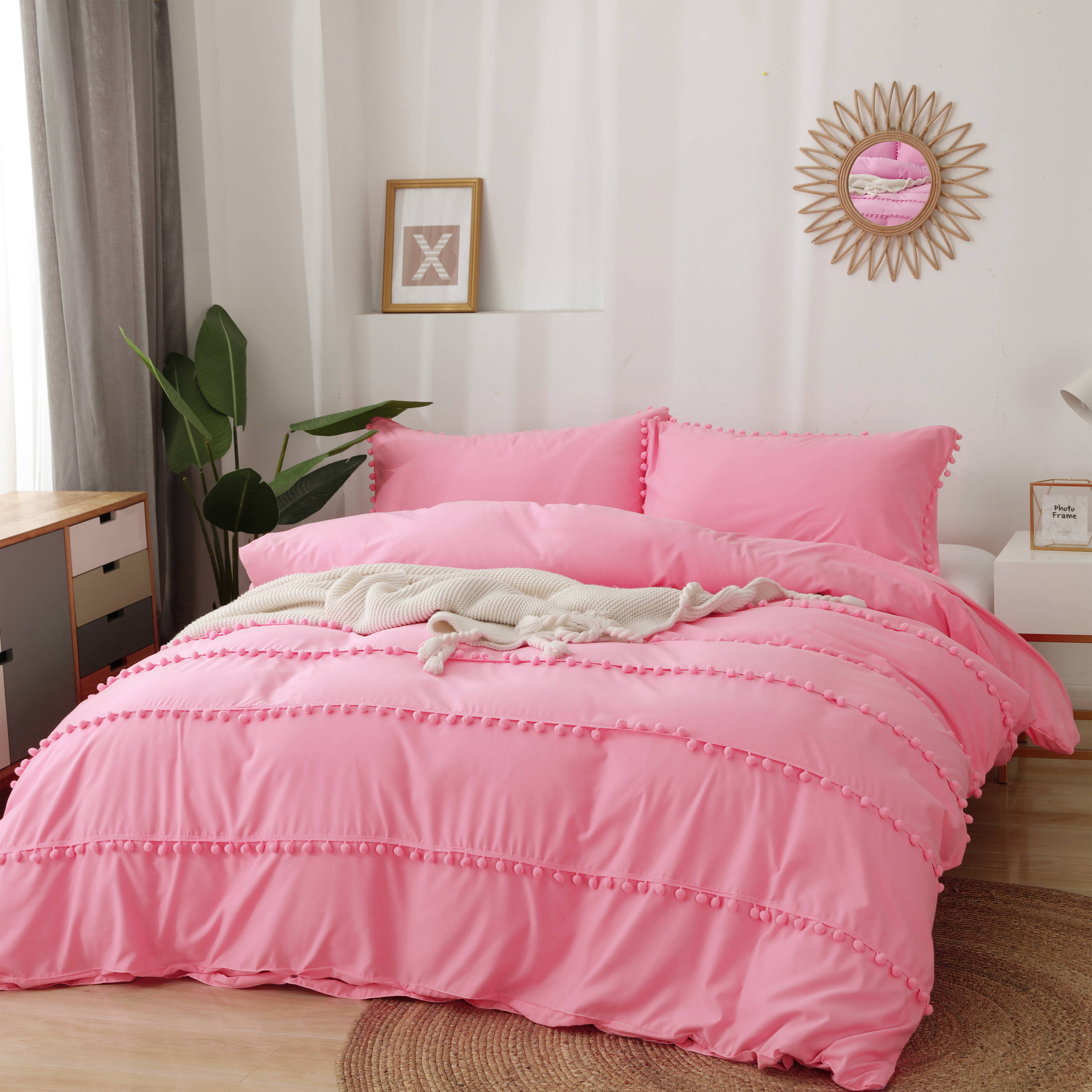 Change the bedding
For spring, steer clear of heavy fabrics and dark colors. Make a room feel bigger and brighter by opting for pale pinks or layering whites and choosing more neutral tones with pops of color.
Take, for example, our Pom Pom Bedding Set. This high-quality bedding set is made of spandex fiber, making it extra soft, breathable, hypoallergenic, durable, and resistant to fading.
The smallest change, such as getting new sheets, could create the biggest impact. With our pom pom bedding set, you could easily achieve a cute, whimsical Scandinavian bedroom decor without having to spend a fortune.
The securely attached pom poms are super fun and playful and big. You'll enjoy rolling in a sea of cuteness after a wonderful, fulfilling day spent with family.
---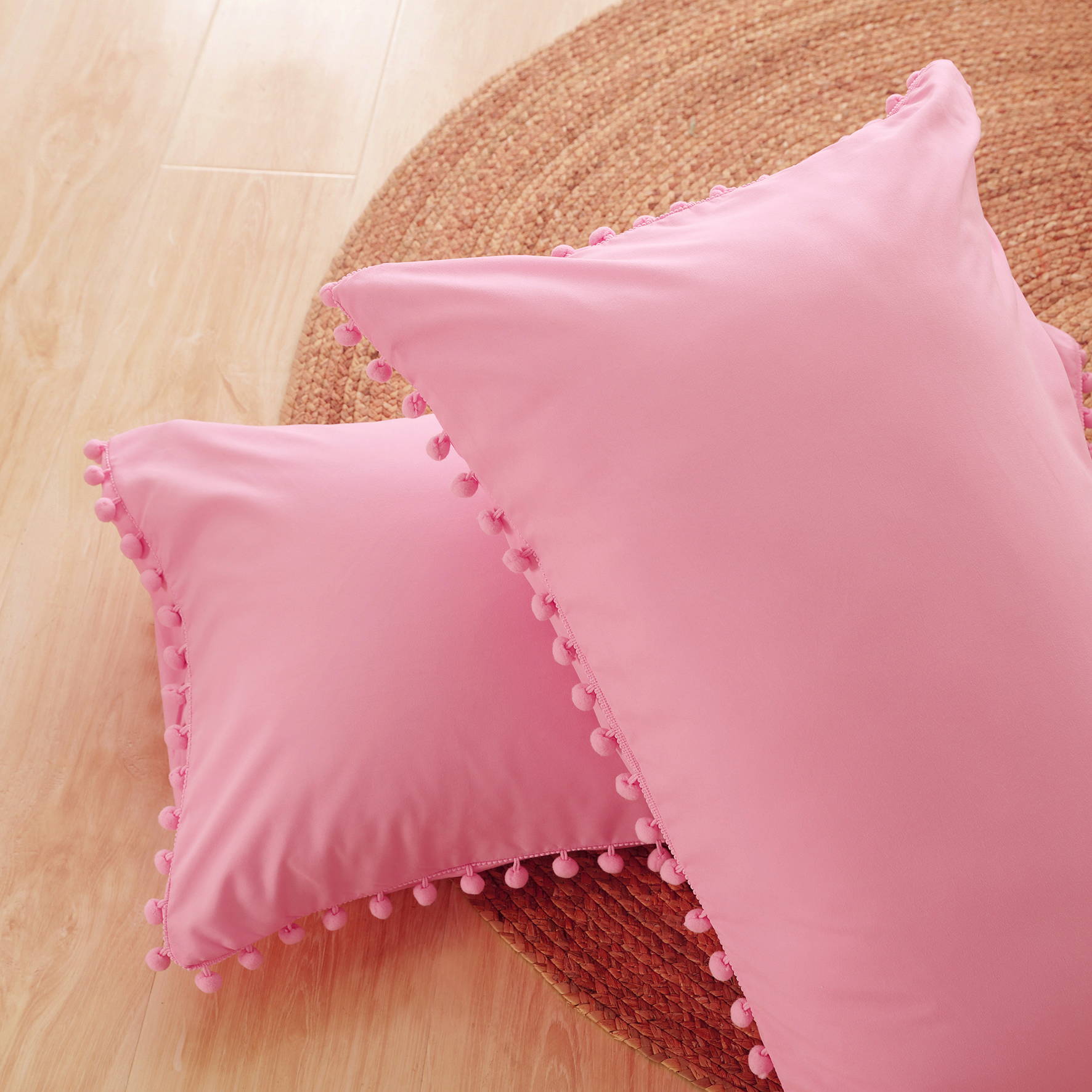 Add pops of color
Clear out the winter or Valentine's decor, and replace them with fresh, bright colors. After all, spring means freshness and new growth.
The neutral backdrop is your blank canvas to play with vibrant accents or fresh colors. A piece of artwork or tapestry could definitely help transform your bedroom. Don't be afraid to add greenery to the room.
---
Declutter and rearrange furniture
As earlier mentioned, spring is also about decluttering. Clean out your closet and it's time to give away whatever you don't use.
If you have kids, ask them what toys they don't play with anymore or clothes they have outgrown.
Brighten up the space by adding a mirror, and bring in bright rays of light by changing the curtains to white or lighter-colored ones.
---
Wrapping up
Spring is definitely the perfect time to clean and refresh your bedroom. By following one or two (or all!) of these tips, you can create a spring-ready bedroom you and your family will enjoy.
And if you want more pin-spiration, do check out our Pinterest page @aboundlifestyle and please remember to follow us!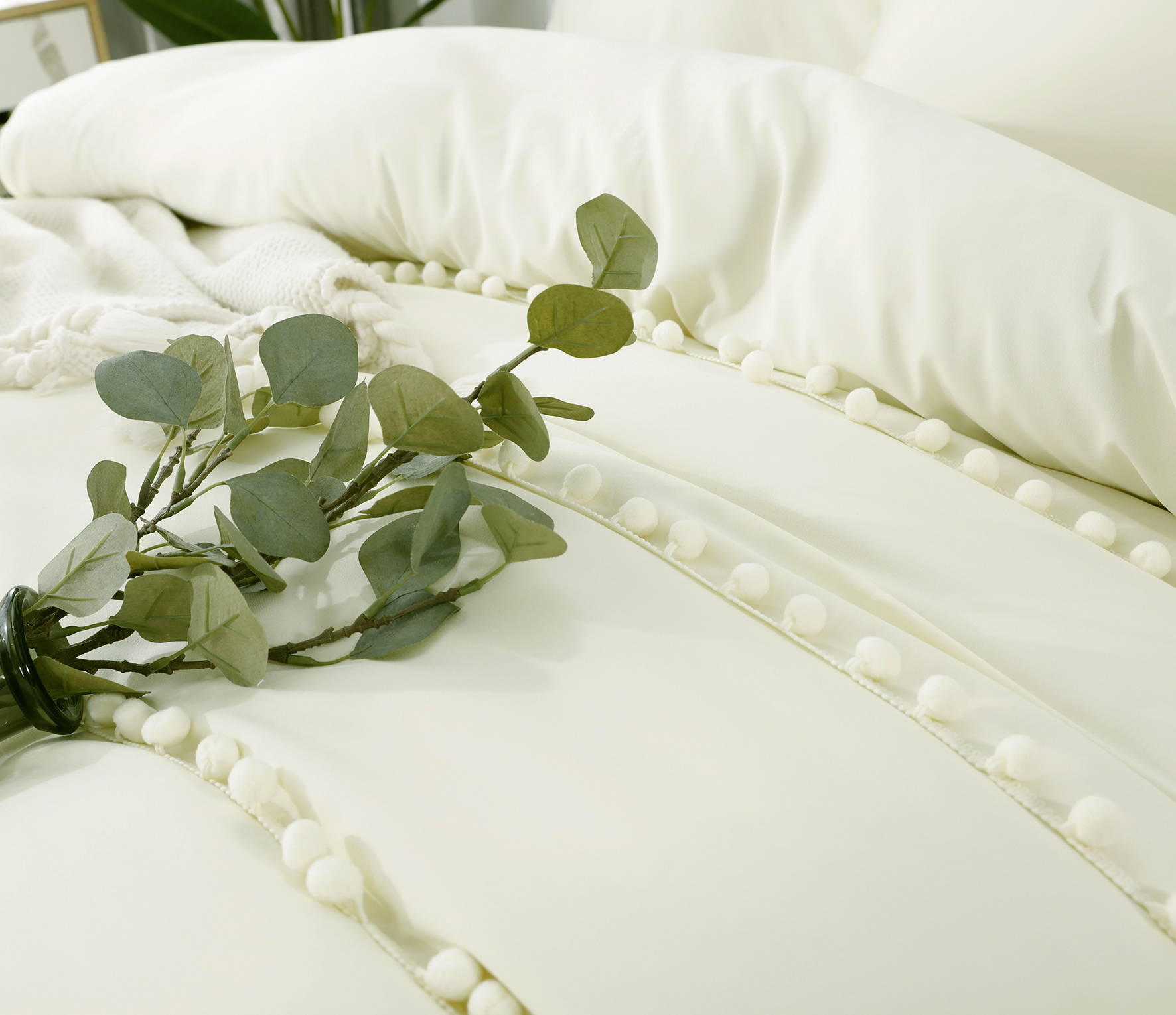 ---