How to Make Your Bedroom Dreamier with Boho Style
How to Make Your Bedroom Dreamier
with Boho Style

Spring heralds not only the arrival of budding flowers and lush greenery, but also this season opens doors for spring cleaning. Yes, it's time to bring out your creative juices and time to spruce up your home!
What better way to welcome the glorious sunshine and warmer weather than a laid-back, relaxing, dreamy boho-themed bedroom?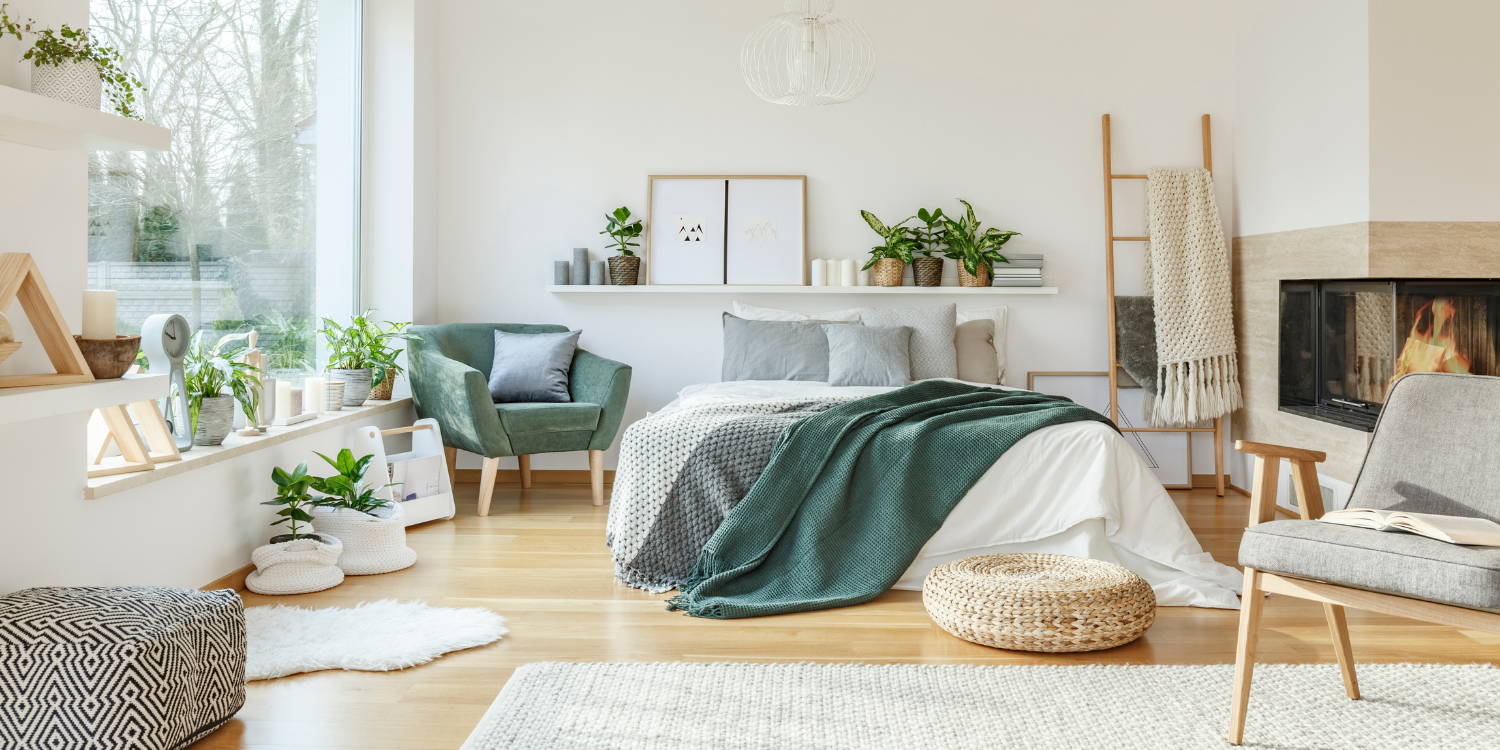 But where to start?
There are several ways to approach a boho-themed decor, and yes, don't be intimidated. The point is, you could achieve an incredibly chic boho decor
---
What is bohemian or boho?
A boho chic or boho-themed decor takes inspiration from several hippie or Bohemian influences and generally associated with such actors as Sienna Miller and Kate Moss.
Boho styles have resurfaced from time to time, still trending in numerous homes, especially in the United States and Canada, largely due in part to Western decor and fashion shows featuring chic boho style.
The Recipe
Boho-themed decor is often viewed as creating a free-spirited space, rule-breaking, and ideal for those who live outside the conventional styles.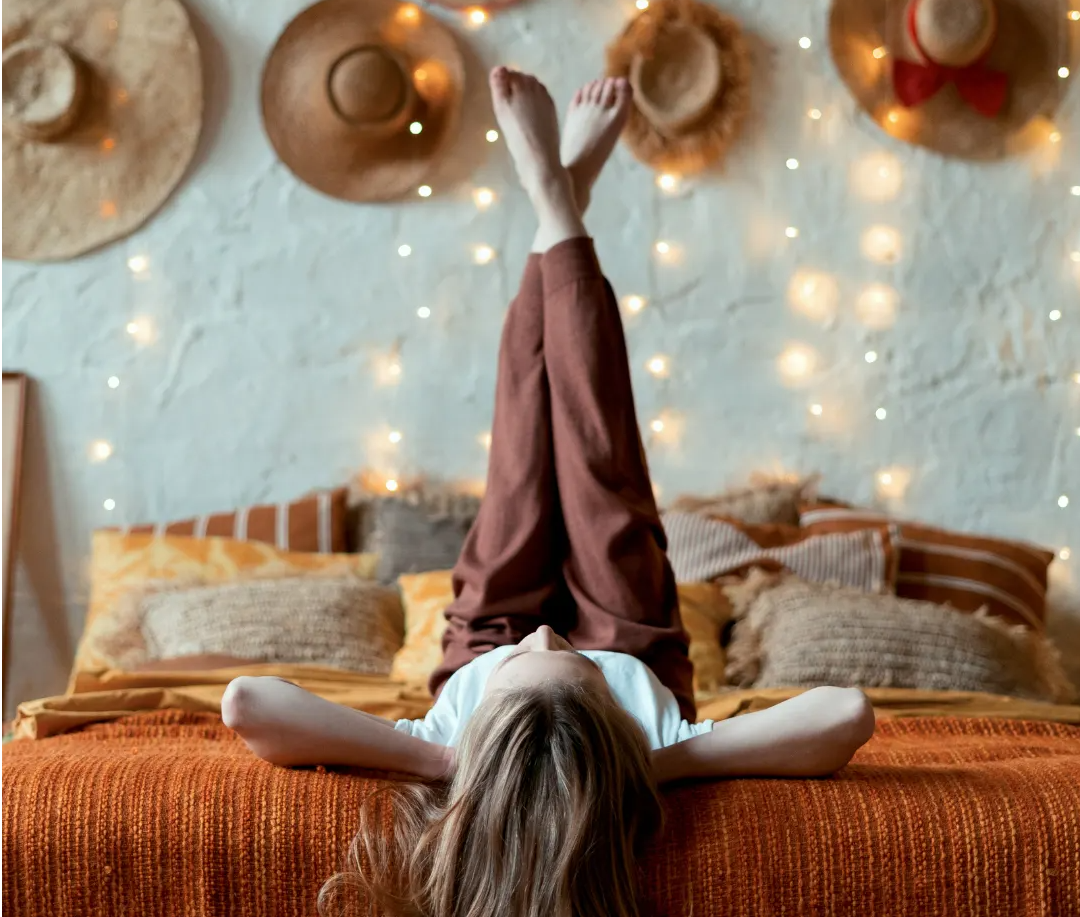 Where to start?
The bed
The easiest way to inject boho into your bedroom is to change the look of your bed—the main element in your room.
Prominent in boho decor are natural materials made of either rattan or wood. Opt for light-colored solid wood or ones with organic shapes.
Another thing to consider are platform or low-profile beds, those that rest directly on the bedroom floor.
The bedding and duvet. Chic boho duvet covers are often characterized with layers of varying fabrics and textures. Remember that duvet covers could be an essential element when designing your own chic boho bedroom.
Take, for example, Abound Lifestyle Boho Bedding Set. This gorgeous vintage-inspired bohemian bedding set will inject personality to your bedroom. Embellished with intricate southwestern Native American tribal patterns, this duvet cover reinvents traditional color schemes to create a more modern look. Additionally, this bedding set is adorned with baroque-style patterns, chintz, floral, and more.  
Another distinctive characteristic of boho design are tassels. The more tassels hanging from your bed, the more boho it will feel.
But we got something better! We have pom poms. But we'll talk about that in a separate blog!
One thing to remember is to make sure your duvet is thick and durable so the bedding will not look so flimsy. The more volume, the more inviting it will look, the dreamier the bed becomes.
Remember that the bedding should also spill over the edges of your bed, thus anchoring the bed to the floor. So instead of getting a queen size, opt for a king size instead. Fortunately, our boho beddings are slightly bigger than most to give you peace of mind that you'll definitely achieve that inviting boho look.
Layers. Texture and layer are also prominent in boho aesthetic. So go ahead and throw in some pom pom, faux fur, or even a chunky knit blanket to the mix.
Drape the blanket across the bed, allowing it to hang effortlessly.
The pillows. To complete the look of your boho-themed bed, you need pillows. Your pillow shams could match your duvet or simply complement it.
Our Abound Lifestyle Boho Bedding Set comes with 2 beautifully decorated pillow shams that are also slightly larger than others in the market.
Remember to have fun choosing your pillows. You could add accent colors or inject some patterns and texture.
---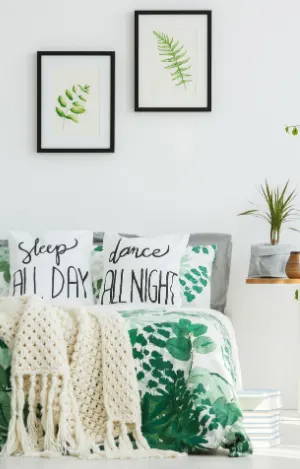 Wall color
With boho style, paint the walls whatever color you fancy! Rule breaker, remember?
If there's lots of natural light streaming into your bedroom, then opt for white walls, as this would be a great backdrop for natural decor elements like wood and patterned duvet and pillows.
In case you do not quite like pure white colors, make sure to choose a color that would accentuate wood, especially if you're using plenty of those. Warm undertones would do the trick.
---
Window treatments
There are two ways to approach your window treatments.
First, if you don't want to go over the top since there's already a lot going on from the wall color to the duvet to the throws, then choose a white curtain or a more subdued color.
Second, if you want to go the extra mile and be the rule-breaker you are, then create a visual interest with curtains with pom poms or tassels. But before settling your eyes on the "ideal" curtain, give your room a look and determine your color scheme.
Determine the dominant color for your curtains and whether you want tassels and/or pom poms along the edge. To make a statement, choose a large, bold pattern.
Always remember that boho-themed bedrooms love inviting flowing fabrics. And hang your curtains properly too!
---
Bring in outdoor indoor
What is boho without plants, right? They're an absolute must!
The best part? You can place these plants wherever you want. From the window sill to the shelves, tables, to the floor! You can even hang some of them on your four-poster bed, if you opt to get one, that is. This not only adds visual interest but also beautifies your room.
Another boho style staple are macrame plant hangers or macrame shelves. You can get them online or you can make them yourself. Whichever way you choose, make sure you don't put really heavy plants on those shelves. Determine how much weight they can handle.
As for the kind of plants you're getting, you can get real ones or faux plants. The question you might be asking yourself is, Can you take care of the plant?
Yes, then get a real one but consider first if there is enough sunlight in your bedroom.
No, then get a faux plant. Less hassle.
---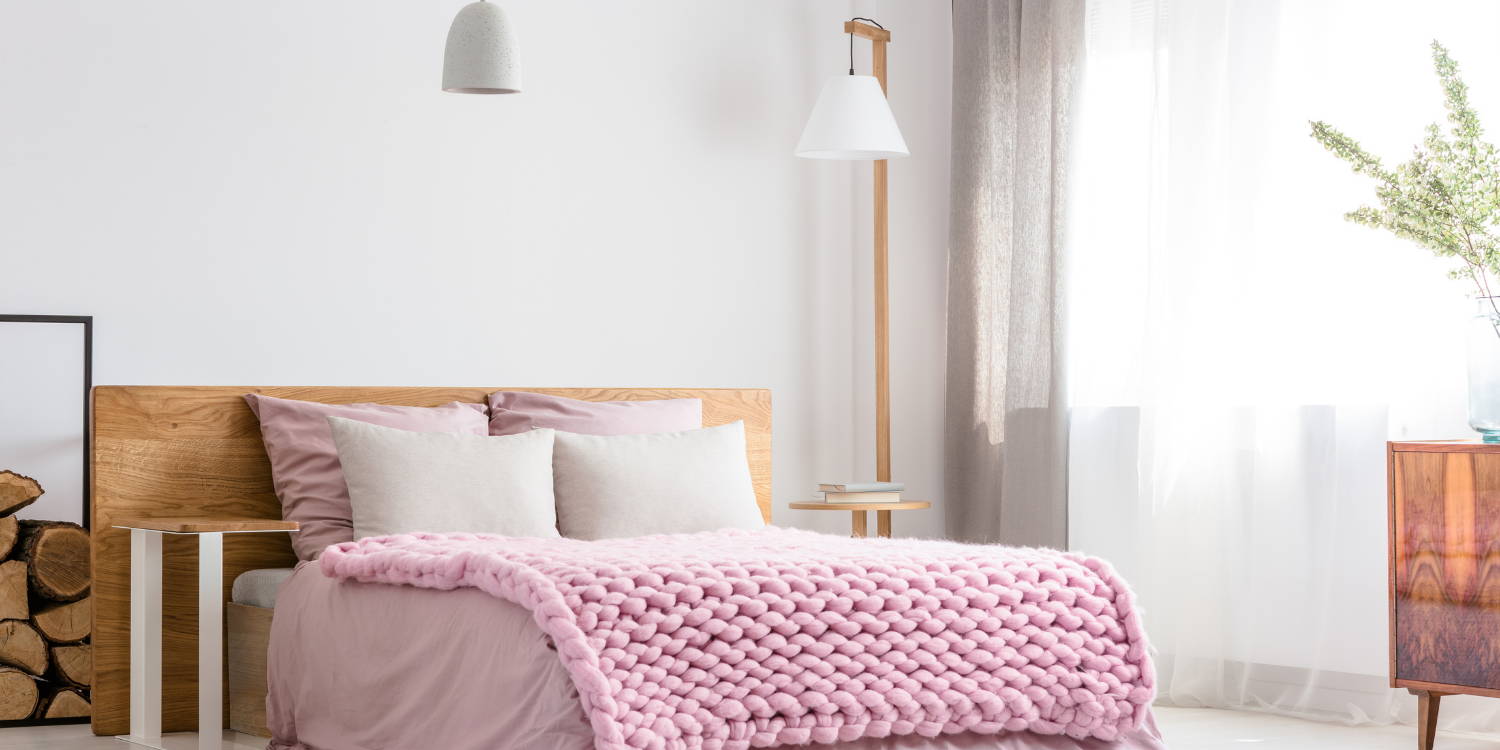 Lighting
With all the earthy neutrals, textures, and patterns plus a white wall, these boho decor accents would definitely make your bedroom feel a tad bit lighter. But we can take this up a notch or so.
How? You ask. Boho lighting.
Boho style lighting comes in a variety of colors, shapes, and of course budget. From floor lamps to sconces to pendant light, you have several options to choose from.
Handmade. One characteristic of boho is a handmade look. So choose a bamboo or rattan shade to create the laid-back, cozy feel.
Fringe for days. If you have not added fringes yet, then now's a good time to. Opt for hanging lamps or lampshades decked out in fringes. You'll really create that instant wow factor!
---
Wall hangings
Your room wouldn't be complete without wall hangings, now would it? So if you've got artwork, macrame wall hanging, handmade boho tapestry, then fill in those bare spaces. You can even create a gallery wall with different-sized artworks.
If you don't have any of these, then how about hats, baskets, and mirrors?
---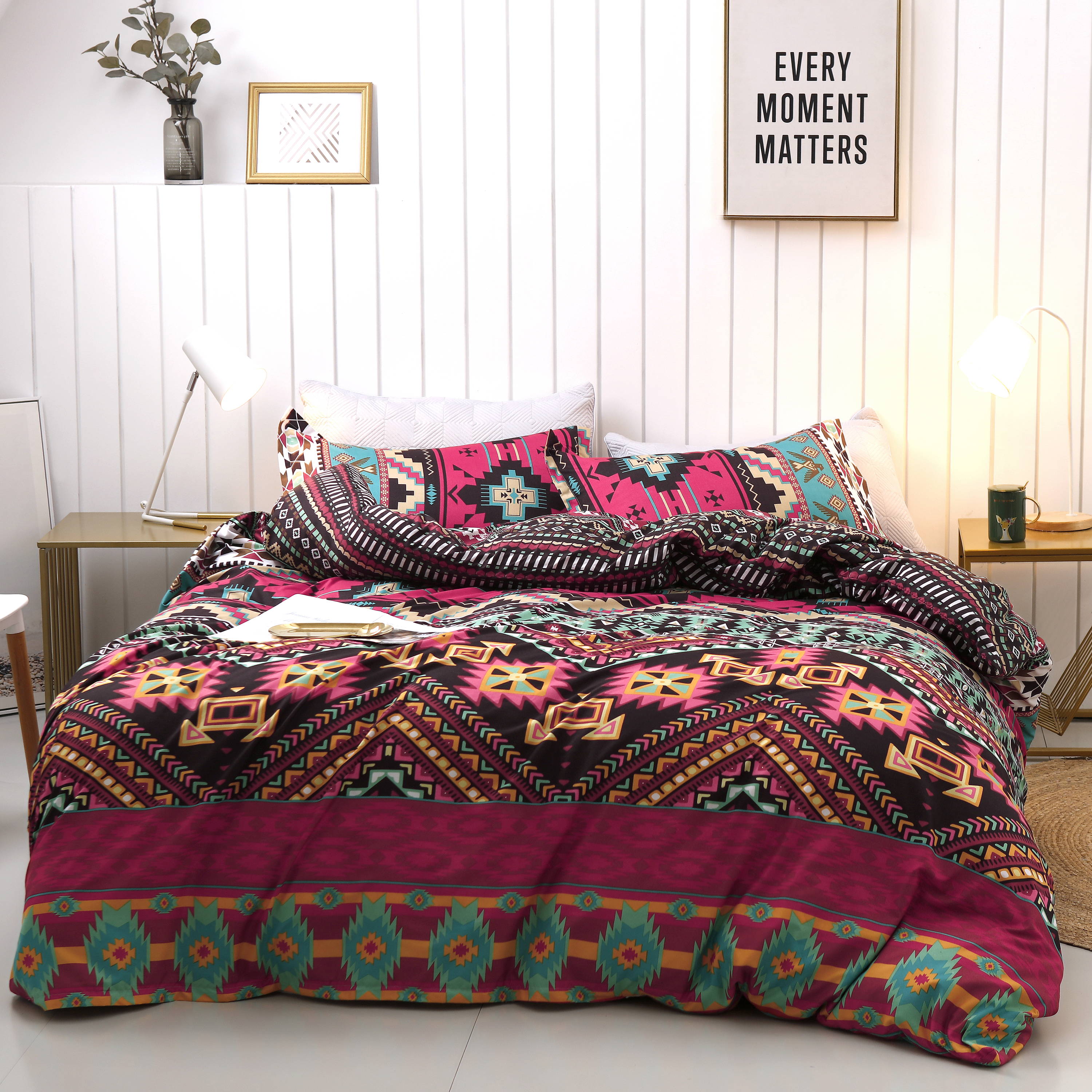 Ready for boho?
If you do decide to spruce up your bedroom this spring, then shop our boho series and create your own bohemian oasis. Do let us know by tagging us @aboundlifestyle on Instagram and Pinterest.
We would be more than happy to showcase your unique style to other homeowners so they too would be inspired to create their own boho-themed bedroom.
---