Is Gifting a Luxury Rose Bear Worth It?
Is Gifting a Luxury Rose Bear Worth It?
When it comes to your loved ones, be it your significant other, daughter, mom, sister, or dearest friend, you'll definitely want to give the crème de la crème of gifts. After all, she definitely deserves only the best.
Introducing the Luxury Rose Bear
You'll be excited to know that this adorable teddy bear ticks all the boxes when it comes to being the ultimate gift for your loved one. Plus, their popularity has skyrocketed over the past year as the perfect gift for not only couples but also family members and friends.
Oozing of sophistication, luxury, and of course romance, these handmade bears are made of faux roses that stay in "bloom" over a lifetime. Nothing says, "I love you," better than a rose and a bear.
But there's more than meets the eye with this one-of-a-kind luxury rose bear.
Why it's a wonderful gift
You can never go wrong with a rose bear, whether you're buying it for your wife, your mom, sister, daughter, or bff. What's not to love?
Decorative. A box of chocolates will be devoured in an hour or so, or a day. Fresh roses will wilt eventually. But a luxury rose bear with "forever roses" will showcase your eternal love.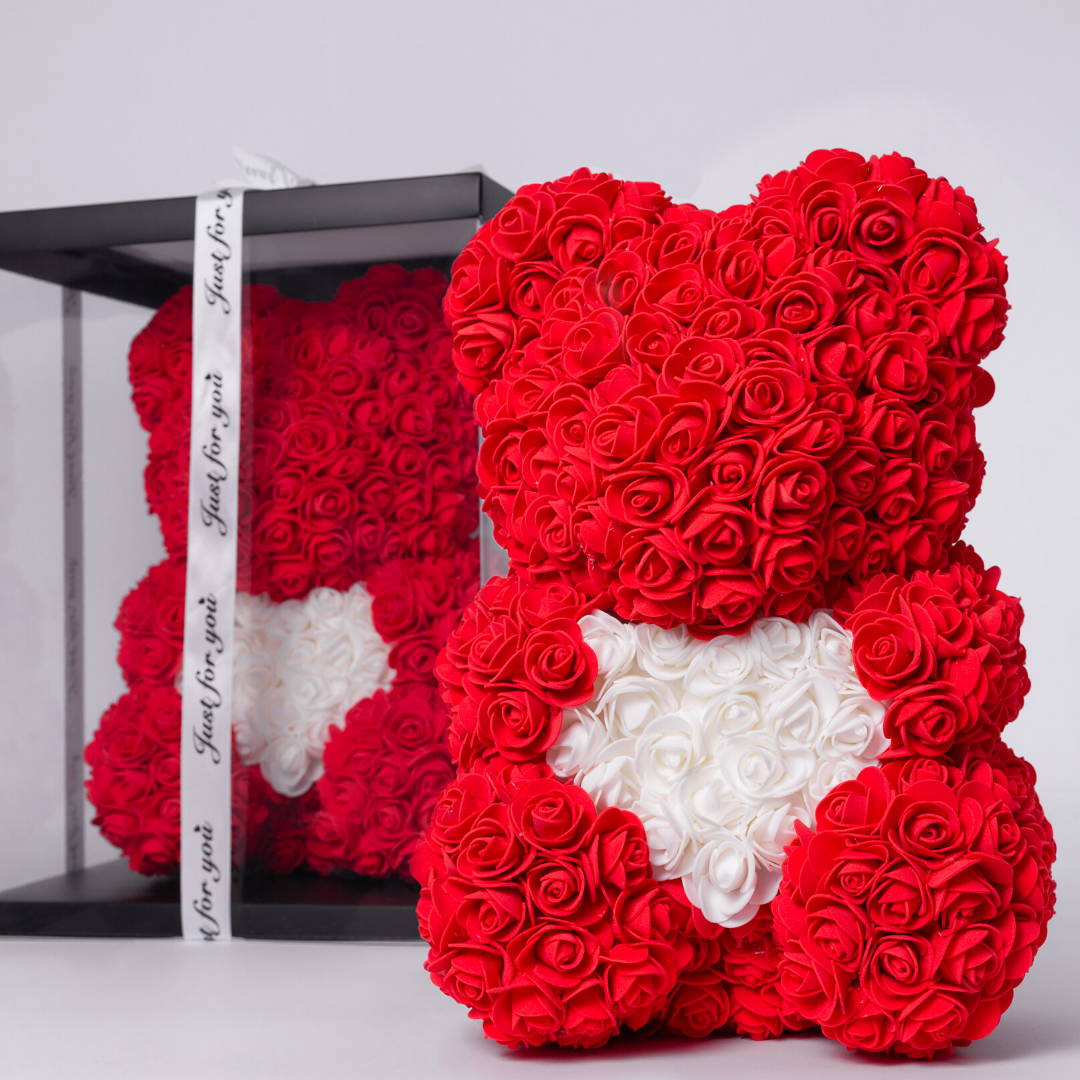 As a decorative piece, they'll look amazing whether in the bedroom, home office, or the living room. Our rose teddy bears come with a fully assembled gift box and ribbon, which make them all the more desirable decorative pieces.
No care needed. Since these bears are made of synthetic roses that look like the real deal, you don't have to keep on replacing the roses or ensuring they remain fresh longer. Additionally, these bears are made of a material that doesn't catch dust or dirt. If kept in the box, then all the more its pristine condition will be retained.
Bang for your buck. One catch with real roses is that they are really expensive, and they do not "bloom" forever. Fortunately, our rose bears not only come with a fully assembled box, but each handmade bear is also dressed up with a tiara with matching bowtie, diamonds, and decorative lights.
Oh, did we mention there's a free greeting card? Yes, you get all these, so there's no need to worry about forgetting about the card. Right?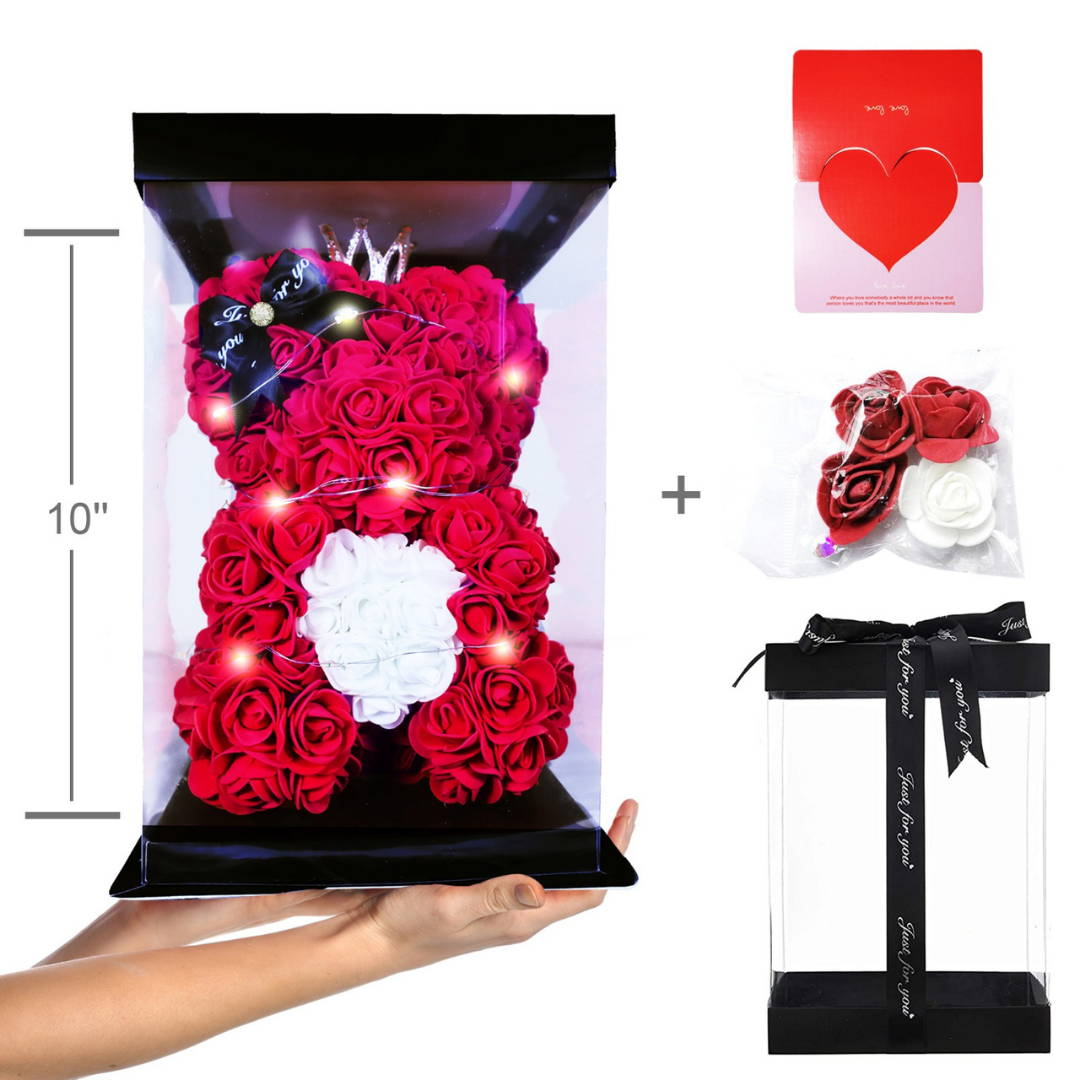 The ideal occasions
So when's the right time to gift a luxury rose bear?
Simple. Just about every occasion!
Find out more
This luxury rose bear redefines gift-giving. Who doesn't love roses? Who doesn't love teddy bears? Combine them together and you have two iconic presents that everyone loves!
So why give a simple rose or two when you could give an adorable rose bear?
Take a look at our wonderful selection of luxury rose teddy bears, and see which color best suits your loved one.
---