Soft, Realistic Succulent Pillows You'd Be Tempted to Water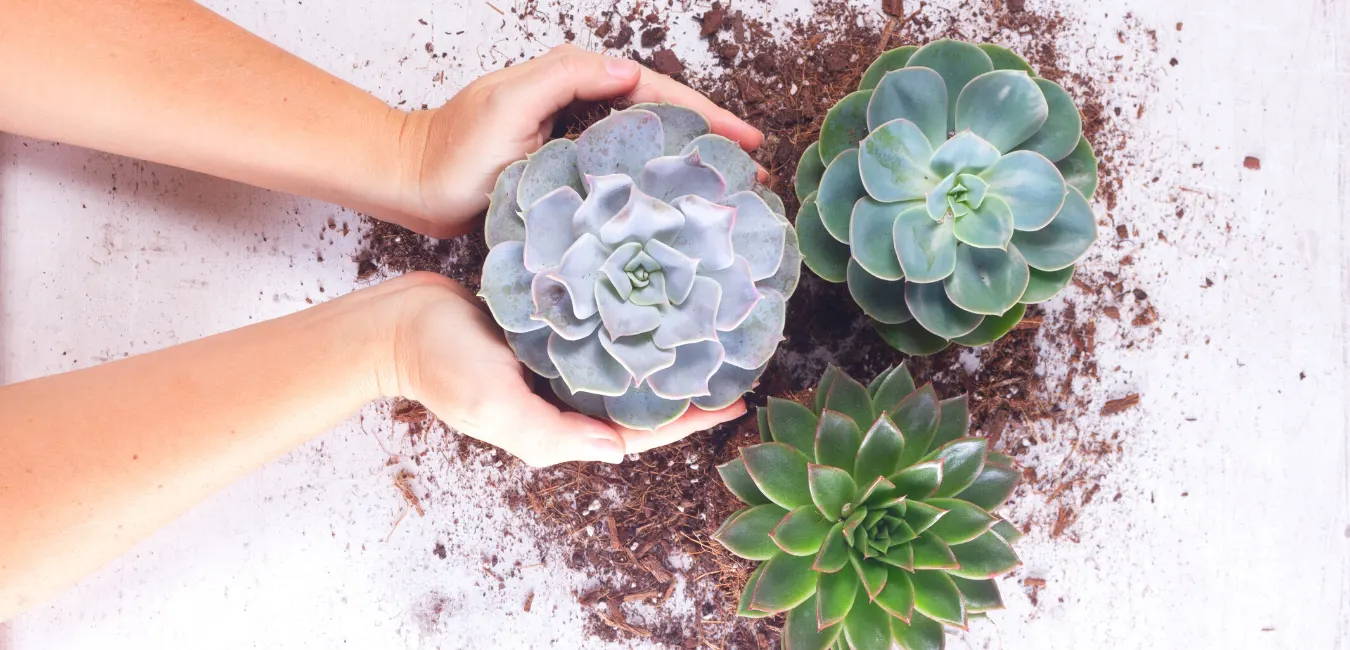 Soft, Realistic Succulent Pillows
You'd Be Tempted to Water
If you love succulent plants, then there's no such thing as having too many at home. There's always room for one more, or two, in your living room, kitchen, home office, or your kid's room.  
How about throwing in a soft, realistic succulent pillow?
From Plants to Plush
Cacti and succulents rose to popularity in recent years as a favorite house plant, and for good reason. Not only that, but also they became a staple in wedding themes, home staging, and in prints.
So why did people become so enthralled with these chubby, eclectic plants?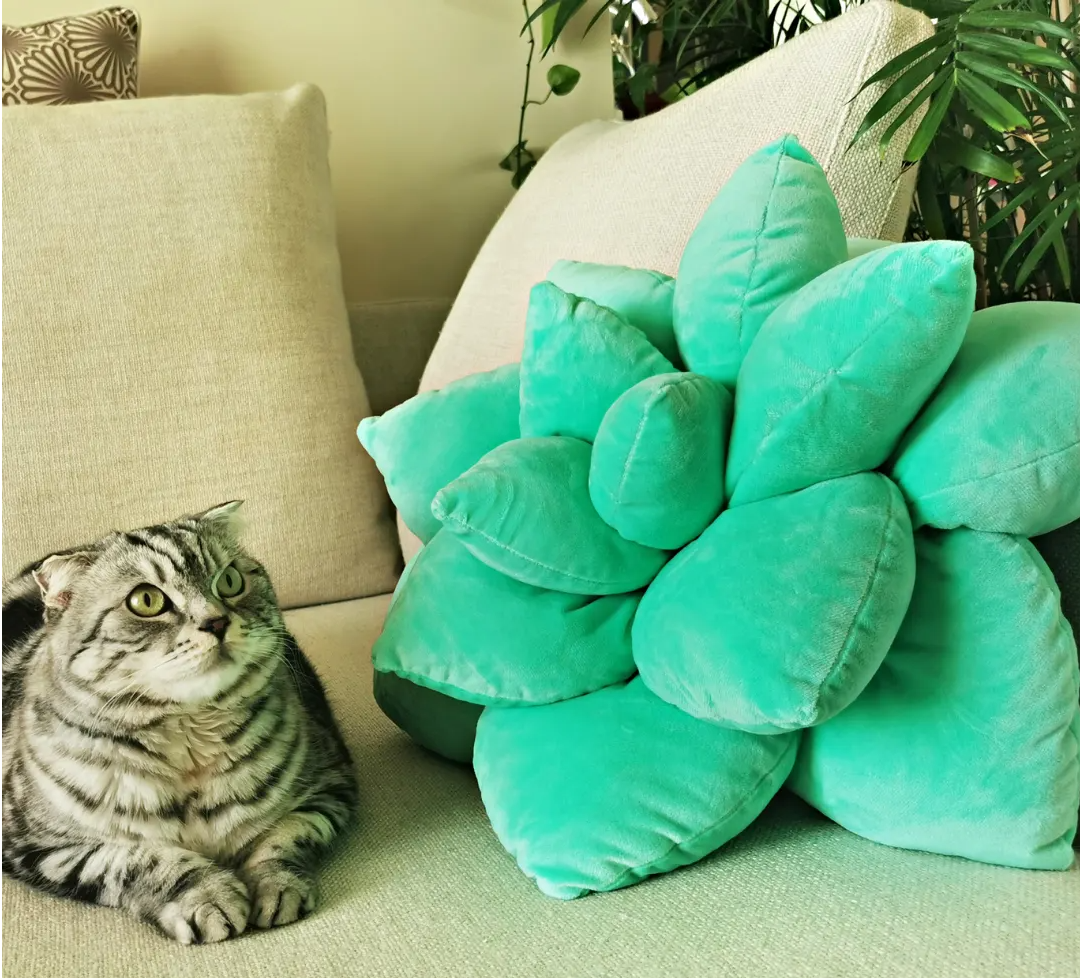 One main reason for their fame is they're relatively easy to grow and they're low maintenance, both of which are so enticing for most homeowners.
Additionally, adding succulent plants to your home allows you to create an urban oasis teeming with wonder and life. Available in a wide array of colors, shapes, and sizes, there's plenty of options to fit your current style, from boho to Scandi.
Because these plants need to survive and thrive in tough environments, they had to evolve and take on odd shapes and colors, some of which come in multicolored or with gradient patterns.
A Pillow for Plant Lovers
Because these succulents are still all the rage, there's no reason we create our own gardens or life-like art in our living room, bedroom, or home office too!
Say hello to Abound Succulent Pillows.
These plush succulent pillows are so realistic you'd be so tempted to plant them in pots and water them. But make no mistake. The spiky ends are not prickly but soft and velvety to the touch.
You'll enjoy cuddling these pillows at any time of the day!
The best part is they're super easy to take care of. Well, they don't require any care at all, which is perfect if you consider yourself with a "brown thumb."
Add a pop of green at home with these soft, realistic succulent pillows. And they easily complement any decor.
Whether in the playroom, breakfast nook, outdoor patio, or your teen's bedroom, there's plenty of places you can put these pillows. You can use them as a headrest or cuddle with them at night.
Just like our plush pan dulce concha pillows, our succulent pillows are durable and worth the investment. Since you won't sleep on them the whole night, they will last for a long time.
Perfect as Gifts
If you've racked your brains looking for the perfect gift for a family member, significant other, or dearest friend who also happens to love plants, then look no further. These eclectic succulent pillows make for a unique, novelty gift for any occasion.
You have several color options to choose from too!
Inspired by Nature
Inspired by the real succulents and cacti, our plump pillows are available in four striking colors, hunter green, lime green, blush pink, and white.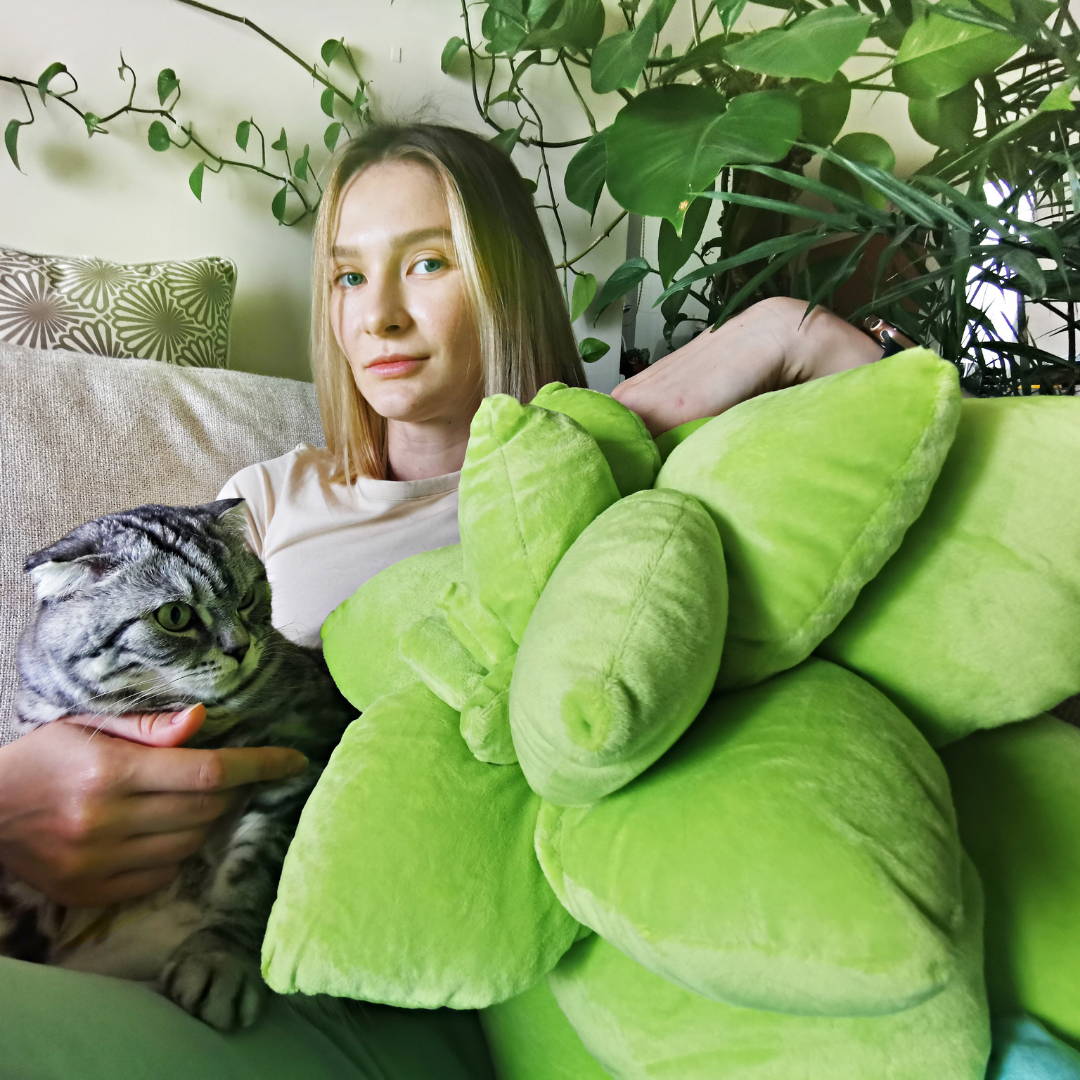 We wanted to capture the unique colors of the different varieties of succulents. You can enjoy these plant-like pillows all year round!
So if you do enjoy greens, you'll love these soft, realistic succulent pillows. Indeed, throw pillows are the most decorative accessory you can add in any room.
Who knew sleeping with a plush succulent pillow would be this enjoyable?
---