Why Scented Bubble Candles Are the Perfect Gift Idea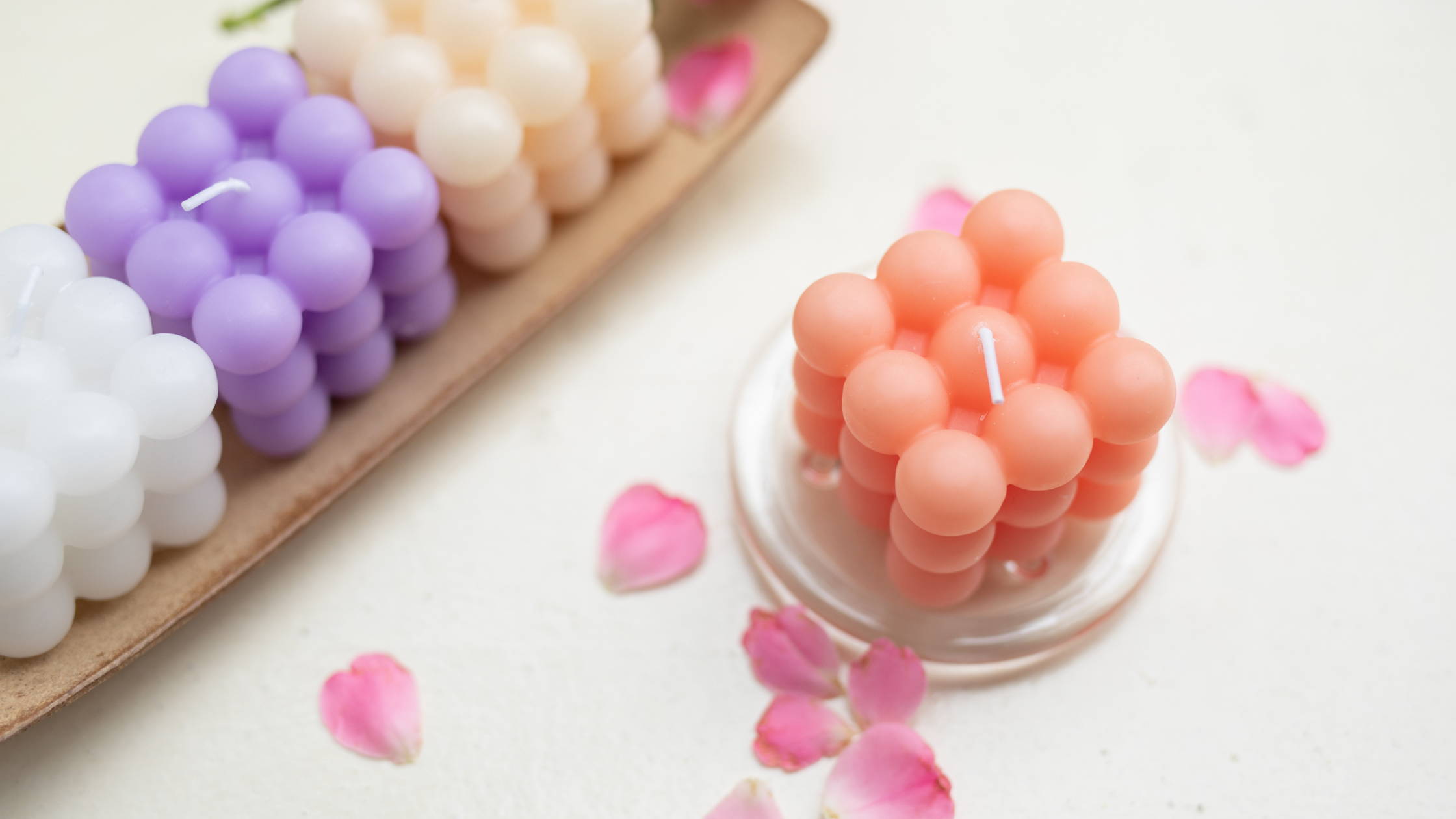 Why Scented Bubble Candles Are the Perfect Gift Idea
The perfect gift for someone special is always an elusive thing. Sometimes it takes a lot of effort and resources just to nail it. Don't you wish there was some go-to gift that fits the "perfect" bill for practically anyone?
Consider the bubble candle as one such gift. These simple yet versatile items are well liked as gifts due to their uniqueness and of course overall usefulness.
Bubble candles are part of a new quirky home décor trend that involves sculptural candles. Inspired by art and a retro, nostalgic feel, these scented candles can brighten up any space or corner of the home. They offer an affordable way of experimenting with new décor trends that don't end up getting thrown away if they don't work for you.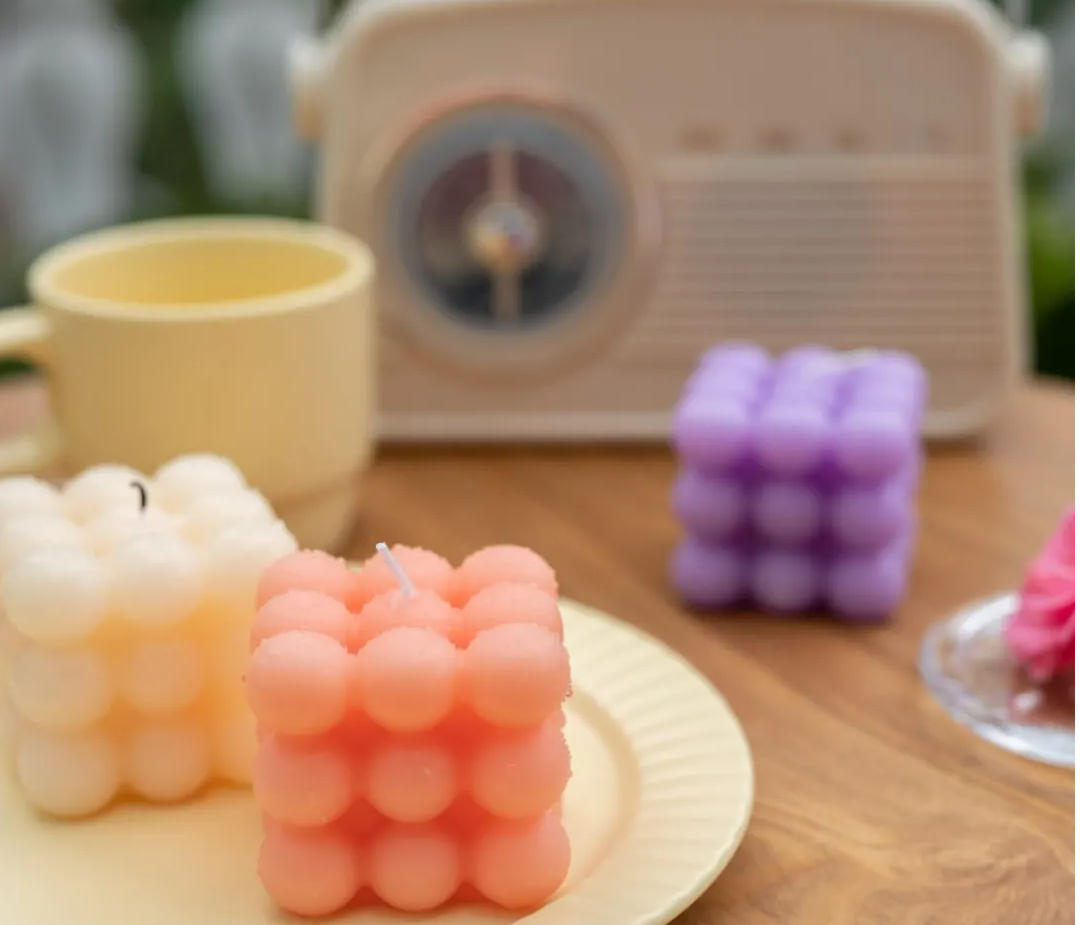 When COVID-19 began, people turned to the next best thing: home décor of course, since we're all at home in the first place.
Coupled with the growing interest in minimalist and Scandinavian décor, these candles, which come in both scented and unscented varieties, have taken the Gram and TikTok by storm. As you can see, they are made to look like adorable bubbles, clumped together to form one cube candle.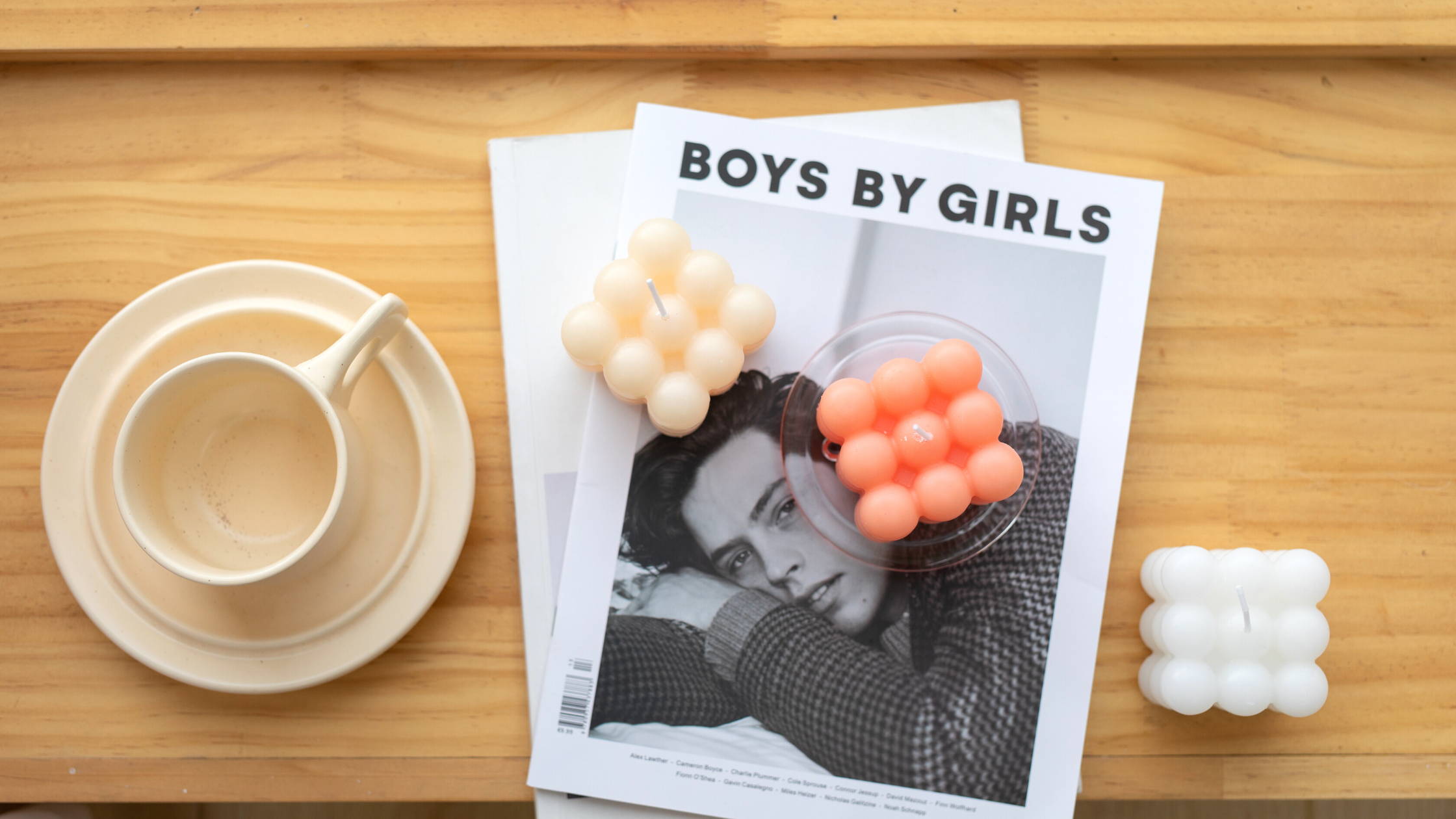 These candles come in different colors, some solid while others ombre. Who doesn't love a candle that doubles as a décor piece and also releases aromatic scents into your room, which you could indulge in as a treat for yourself.
Just light them up and enjoy them until they're gone. Plus they're stunning décor pieces you can show off to guests when they visit.
Twenty million views on TikTok alone should be enough reason for you to try them out. Yes, that is how much interest these little things have gained in a short time.
So to help convince you further, here are more good reasons to consider bubble candles as the perfect gift idea for the special people in our lives.
1. Competitively priced gift that looks special.
Bubble candles are affordably priced making them the perfect gift for when you are on a budget yet still want to give something special. Scented bubble candles are unique, and they look expensive without being so.
      Image: Jessica Ocasio (@themetamorphouse)
2. Visually and aromatically stimulating.
Bubble candles are attention grabbers due to their unique construction. They are also very pleasing to the nose because of the different scents available. Gift that special someone with a relaxing time brought about by lighting a scented bubble candle.
3. Great mood boosters out of the box.
Aromatherapy has always been accepted as one of the most effective means of uplifting one's mood. The smell emitted by lighting a scented bubble candle is a very potent mood booster that leaves the user relaxed and de-stressed even after a hard day's labor.
4. A gift that lasts long.
An unlit scented bubble candle can fill the home with a special fragrance for months or even years at a time. Lighting one will provide hours of fragrance. So if you want to give a gift that makes a lasting impression, this is the way to go.
5. A thing of beauty that will liven up any space. 
Ever notice how a lot of people buy candles of all shapes and sizes and yet never end up lighting them? That is because candles in general add aesthetics to any space they happen to be placed in. They add style and elegance whether they are lit or not. Bubble candles have that special ability to provide panache that is uniquely its own. Watch that bare space come alive by adding a scented bubble candle.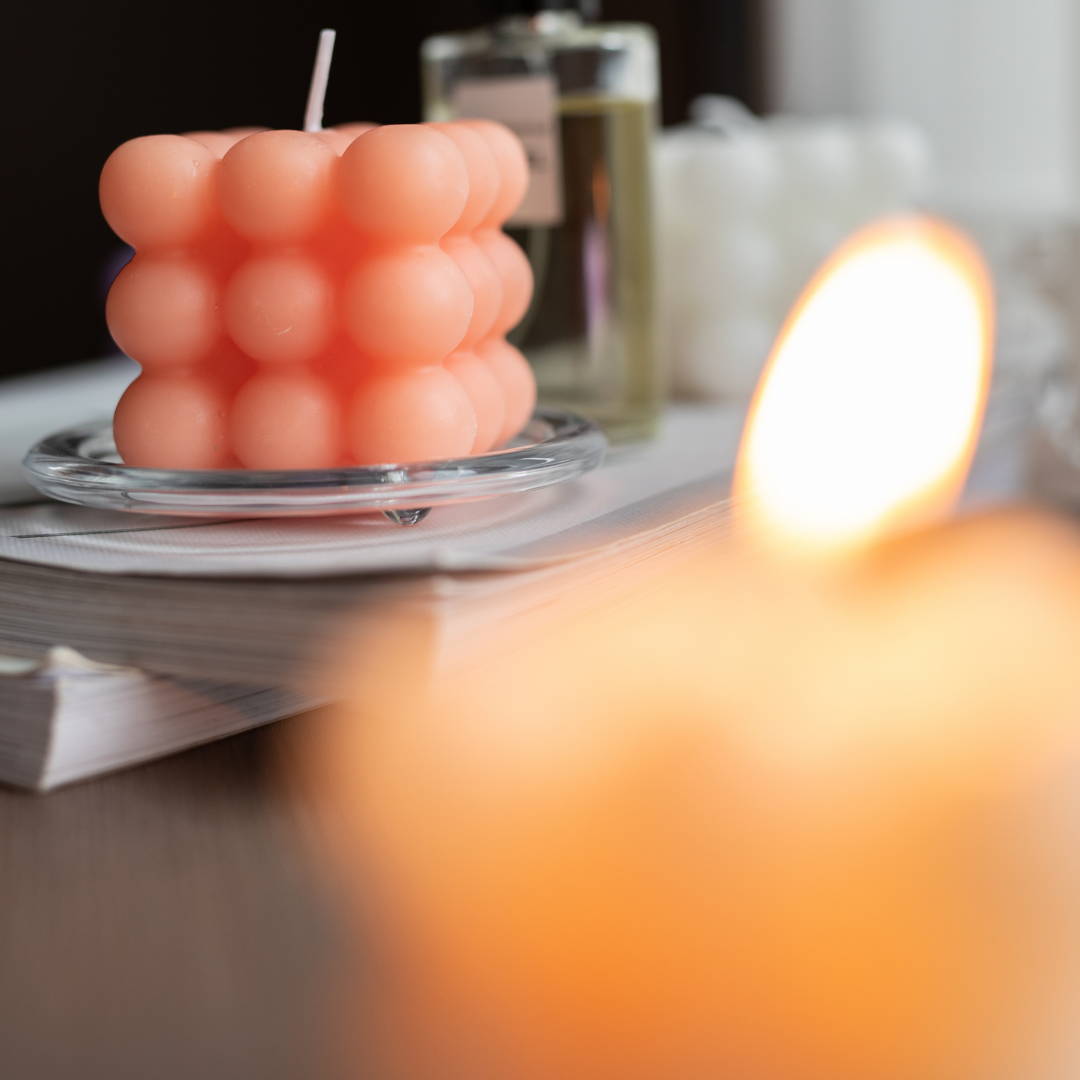 So the next time an opportunity to buy a gift for someone special comes along, try getting a scented bubble candle. It's gift giving made easy.
They just don't look good, but they smell good too! To help narrow down your search for the ideal scented bubble candle, why don't you check out Abound Lifestyle's growing range of aromatic bubble candles? You'll definitely spot the "one" you're eyeing for.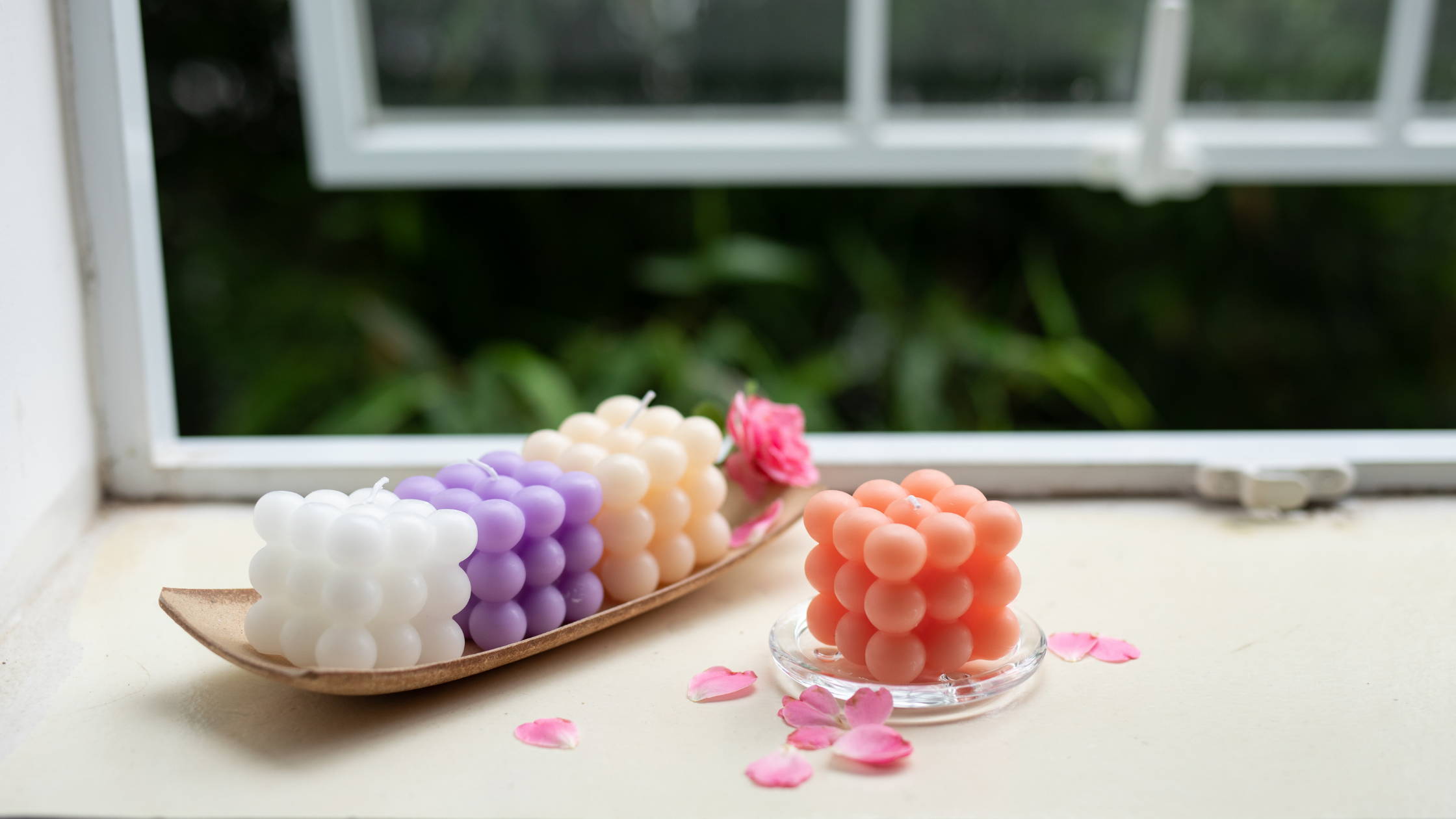 But if you're not getting this candle for a friend or family member, here's are compelling reasons why you should get them for yourself:
1. Aromatherapy.
Yes, this is of course reason number 1!
The health and wellness industry continues to grow as more people become intrigued by natural medicines and their impact on emotional and physical wellness. Aromas in scented candles work just as well as those that are directly applied to the body like lotions, soaps, and essential oils.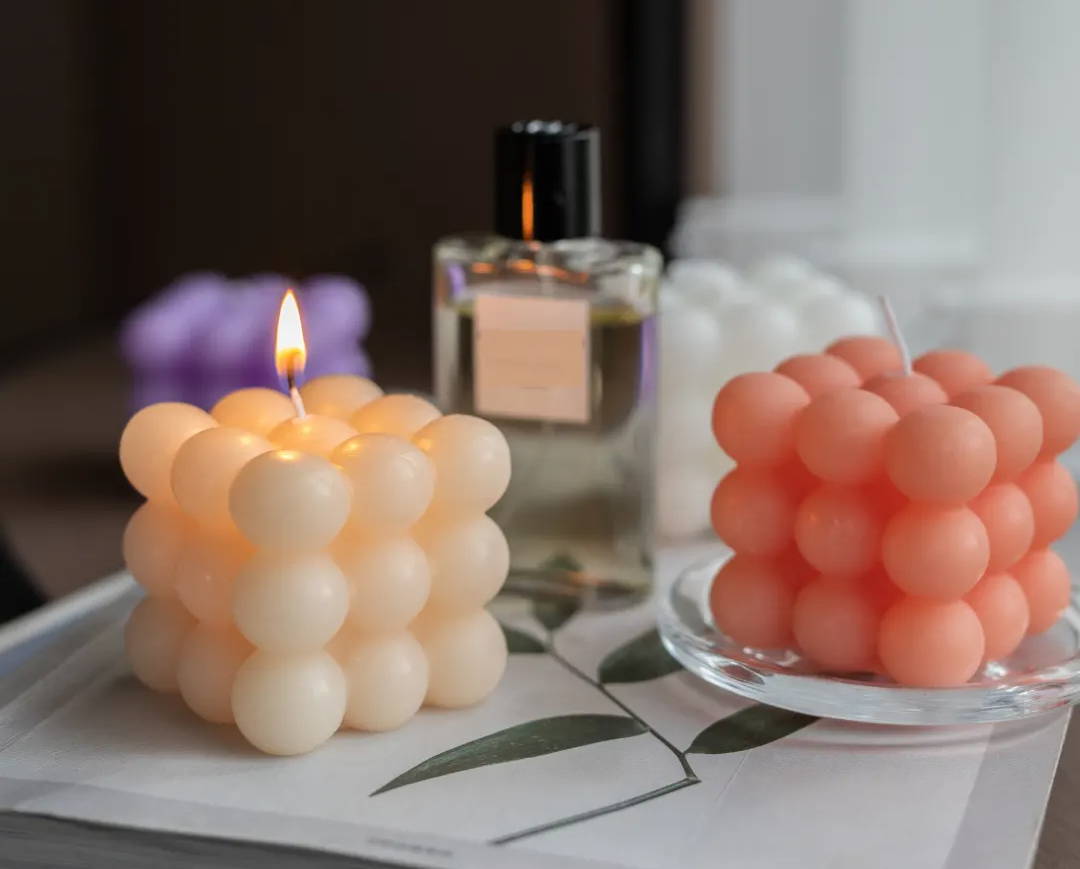 As for scented varieties of these unique bubble candles, they contain high-quality essential oils, and the aroma released when burning these candles could stimulate the senses, with some scents helping to lower blood pressure.
Not only are scented candles elegant additions to everyday home decor, but also they help us feel good.
2. A decorative twist.
Decorative candles such as these complete or complement the look of your space. You could add a bright, boldly colored sculptural candle or opt for more subtle ones, like our white bubble candle, to create an impact.
Whether you use them as a decorative piece or prefer to light them, these unique candles make for a stylish statement in every space of your home, whether the mantel, office, bedroom, or dining room.
3. The ambiance and atmosphere
.
When hygge season kicks in, there's nothing better than watching the flickering glow of a burning candle to feel the coziness of the space. But these unique sculptural candles are so stunning, you'll be hard-pressed to decide whether or not to light them up.
These are only a handful of the reasons why demand for unique sculptural candles continues to grow. Sure regular pillar and tea light candles are classic and will remain regardless of the trend.
But the best kind of candles are those that flood your room with a mood-elevating scent and also doubles as a classy yet quirky décor piece that would make heads turn.
Plus they're very low maintenance in terms of décor. If they clash with your existing them, burn them and savor the aroma.
Convinced now? Grab our high-quality scented bubble candles and create your own mood-elevating décor. Whether you light it or leave it as a table piece, it's completely up to you!
---