Why You Need a Microfiber Beach Towel This Summer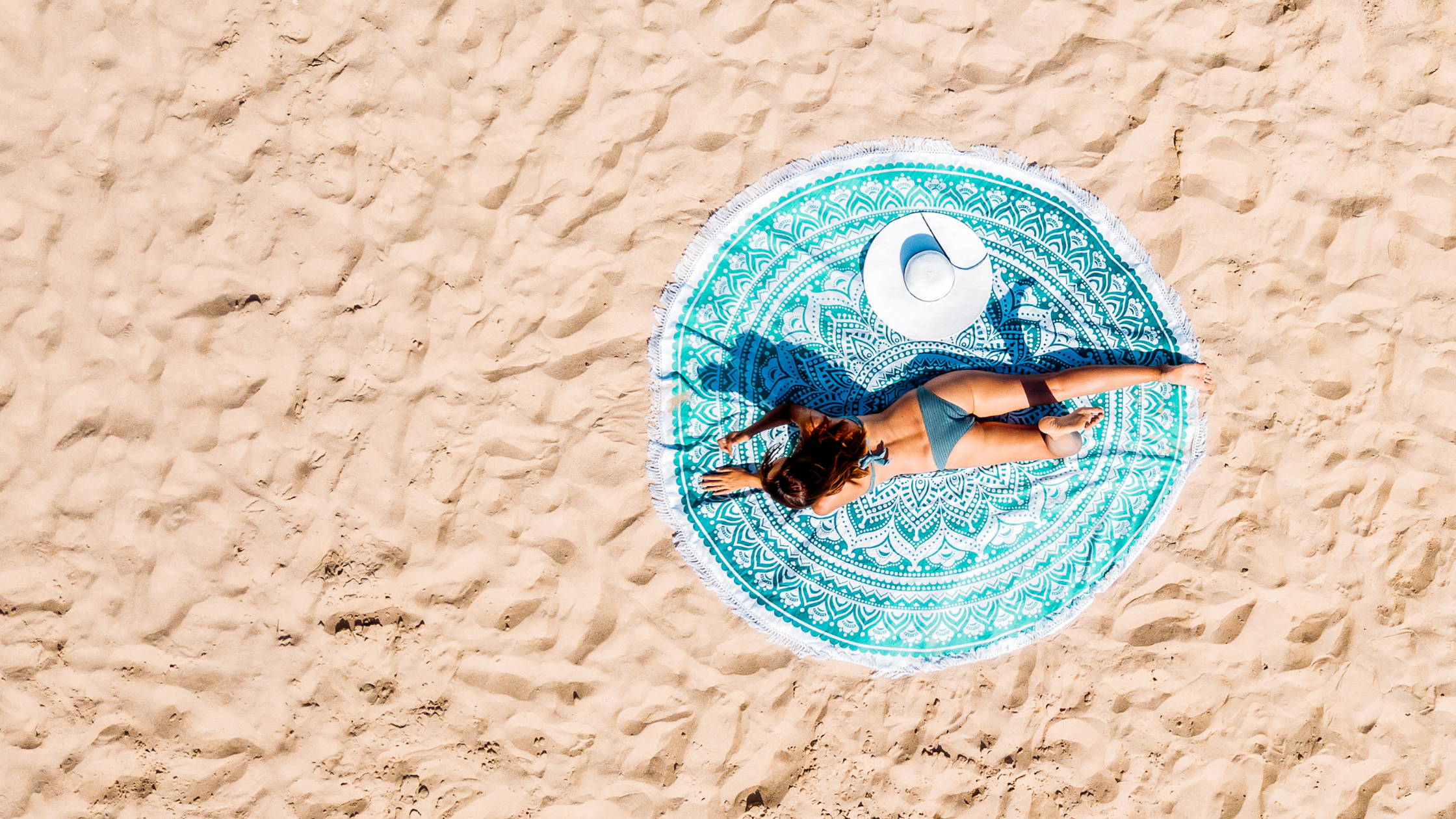 Why You Need a Microfiber Beach Towel This Summer
However you spend your summer this year—soaking up the sun at the beach, lazing by the pool or lake, or simply lounging in a chair with an outdoor pillow in the backyard—just be sure to stay dry and comfortable with the right beach towel of course!
We all don't want to have sandy, wet beach towels or towels that are too small for us to fit in. In fact, the quality of our beach towels, and by extension the beach bags, could make or break our summer getaway.
But don't sweat! We've laid out undeniable reasons why you need to really get a good high-quality beach towel. And one that's stylish to match your beach style!
Bath towel vs Beach towel: What's the difference?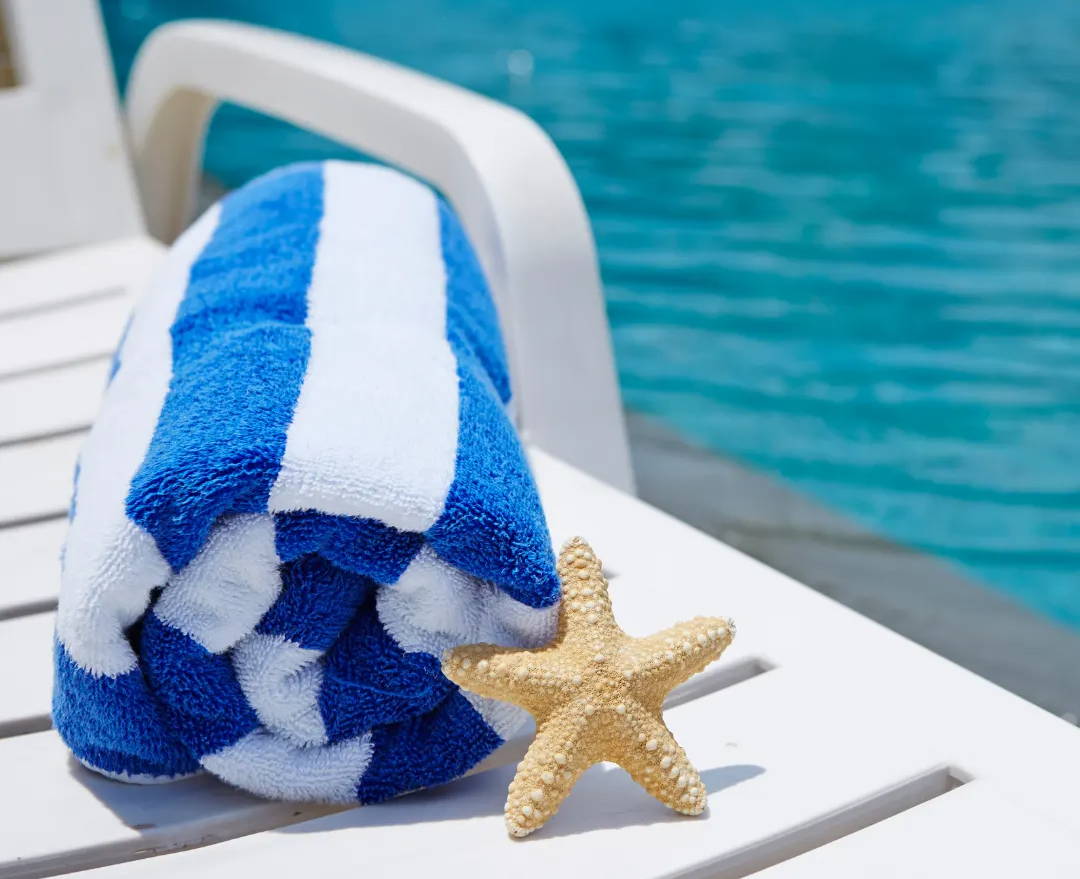 Compared with your at-home towels, beach towels are supposed to handle the heat, so to speak. The biggest difference between these two towels is the size. Try holding a beach towel next to a bath towel, and you'll immediately see the difference between the two.
Beach towels are designed to be either longer or bigger. Although there are different sizes for beach towels these days, they are often in the range of 56 inches by 30 inches, while bath towels are often available in 52 inches by 27 inches.
Another huge difference between the two is the built quality. Beach towels are designed for wear and tear. These towels are exposed to the scorching heat of the sun, drenched in chlorine or saltwater, and also stepped on. Other times they're used as blankets, picnic blankets, cover-ups, or even a tanning bed.  
Compared with bath towels—which are soft, thick, and fluffy—beach towels need to be strong, but not too thick and are also quick-drying.
Lastly, most bath towels come in one solid shade, while beach towels are available in varying colorful prints, sizes, and shapes (round, square, or rectangular). Some beach towels even come with a matching bag. How cool is that?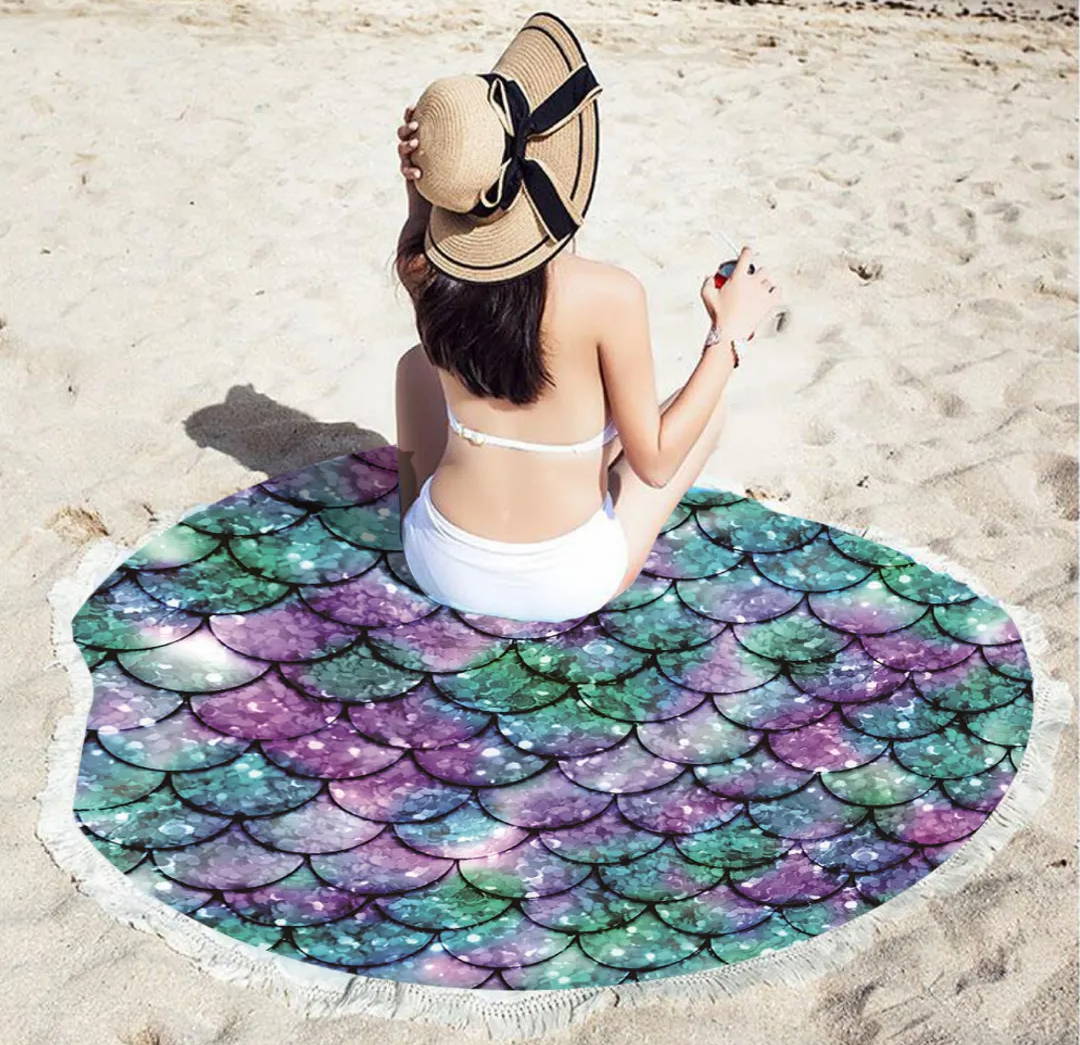 What is a microfiber beach towel?

Trying to shop for the right beach towel could become a daunting task. You have to consider the size, shape, design, and material. To help you on this quest, we've laid out the great reasons why a microfiber beach is your go-to summer buddy!
So what are microfiber beach towels? Simply put, these are towels made of microfibers, or very small synthetic fibers. In fact, each fiber is thinner than silk threads. Often, microfibers are made from polyamide, nylon, polyester, or a combination of any material.
Many love microfiber towels because of its super absorbent surface. And that's all thanks to the net-like design. Each thread is woven together forming a structure that's super absorbent.
Undeniable reasons why microfiber towels are the best
1. Super absorbent
As mentioned earlier, microfiber towels are very absorbent thanks to their structure. You'll want a towel that easy holds the amount of water after you cool off from the pool, beach, or lake. With a microfiber beach towel, you'll easy feel that difference as you rub down and fell your warm dry skin after.
Plus, these towels also help protect your car seats. We all know saltwater could potentially damage cloth and leather, so you might want to protect that when taking your car to the beach. Simply lay a beach towel before sitting down.
2. Quick drying
As much as we love walking down the beach and enjoying the view, bringing along a soggy, sandy towel could really "dampen" the fun in the sun. So definitely you'll want a beach towel that dries quickly and repels sand too!
A microfiber beach towel does just that. It dries in minutes! Plus, you wouldn't want hanging along a soggy, smelly towel, which could be a haven for bacteria and mold. With a microfiber towel, simply wring out the water and leave it in the sun to dry.
3. Sand-repelling
Since microfiber towels are low-pile, they do not hold small particles, such as sand. Simply shake the towel to get rid of any sand before going home. Remember to only bring memories home with you! Leave the sand where it belongs.
4. A work of art
Get that Insta-worthy look with printed beach towels. You can easily get your hands on towels that match your outfit so you can soak up the sun in style.
Adorned by knotted fringe, Abound Lifestyle Round Beach Towels not only allows you more room to wiggle but also stand out in a sea of really bland beach towels.
Plus beach towels are multipurpose too. Since they're relatively bigger, you can use them as sarongs, picnic blankets, throws (during off-season), or wall décor.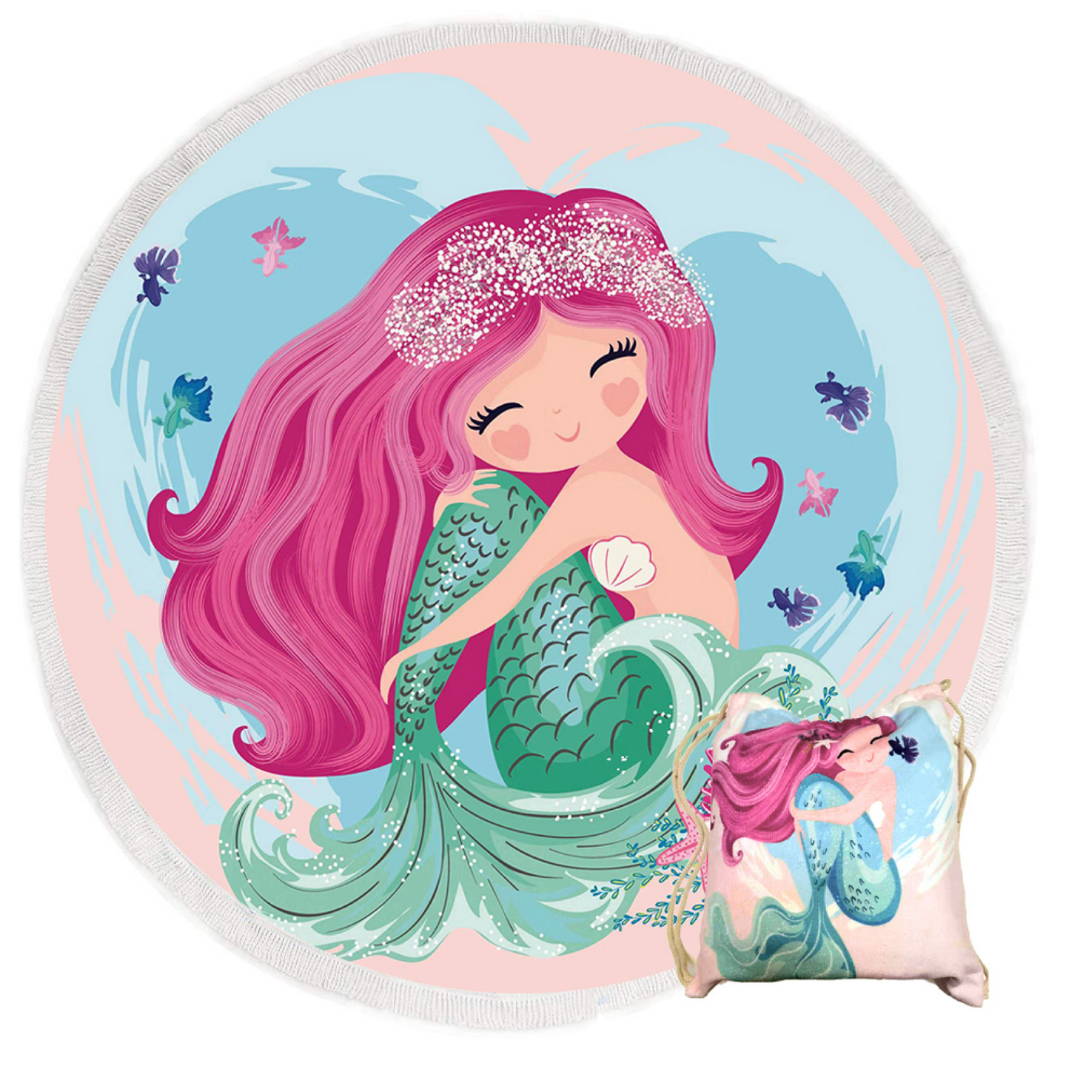 5. Convenient
Since microfiber towels are very light, weighing at only a fraction that other beach towels made from a different material, they can easily be folded and stuffed in your beach bag.
But with Abound Lifestyle Round Beach Towels, they come with matching bags! Each set includes a beautifully printed microfiber round beach towel and a matching drawstring bag that fits not only the towel but also there's enough room for your beach essentials. What could be better than that?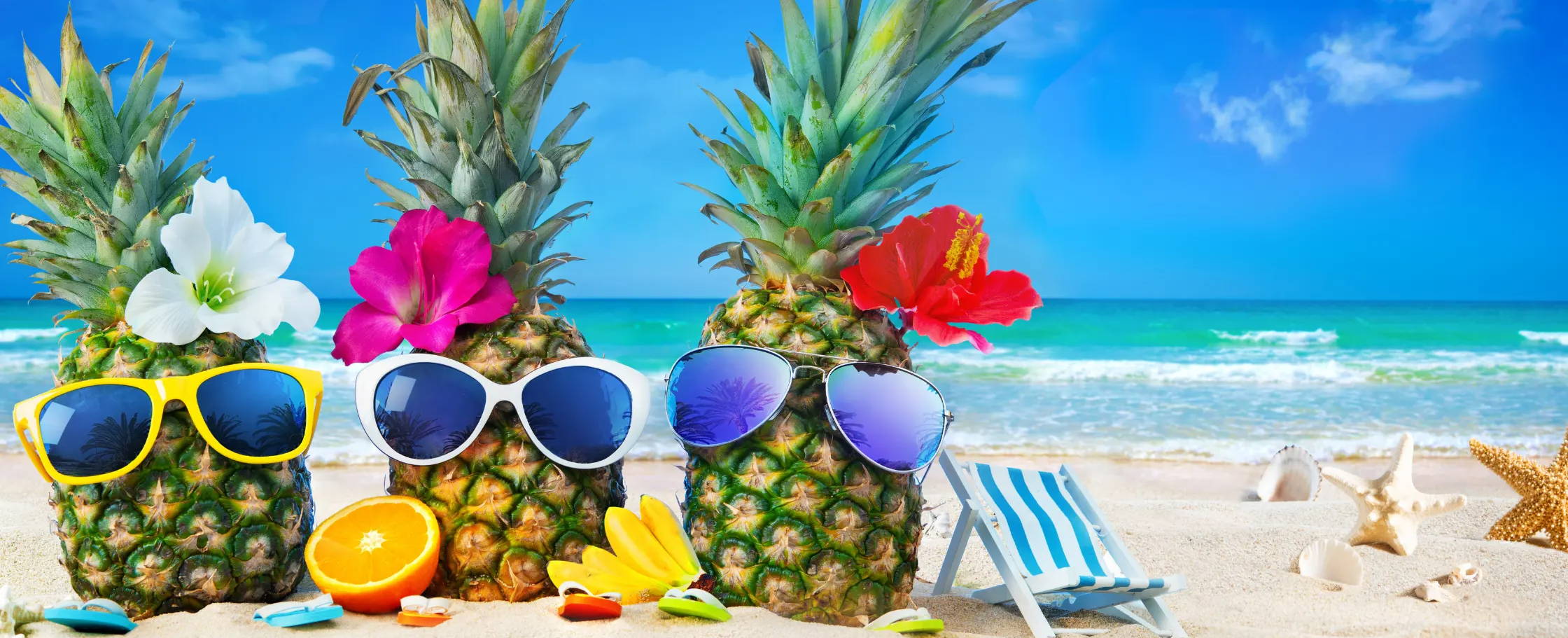 Now that you've got an idea why a microfiber beach towel is more practical—and stylish—for the beach or pool, it's time to get your hands on one. Luckily for you, Abound Lifestyle has a range of microfiber round beach towels to choose from.
Remember these towels are durable, super absorbent, sand-wicking, and above all very stylish. So what are you waiting for? Oh, and they make great gifts to family and friends too!
---